Dr Belinda Luke is one of the Global Team Leaders for CABI's new flagship programme PlantwisePlus. Her role within the programme is to oversee the development of local production and distribution systems, for less harmful, biological plant protection products.
Pesticide use on the rise
The increase in devastating crop pests, such as the fall armyworm and tomato pinworm, has led to a growth in pesticide use among smallholder farmers. However, even when used properly pesticides can have a negative impact on human health and the environment.
Biological products often use living organisms, such as insects or pathogens, to control pest populations. They are generally of no, or low toxicity to humans and because they are often highly specific to a pest, or group of pests, they do not have unwanted effects on non-target organisms.
Dr Luke has worked for CABI for 25 years in the Biopesticide Team developing mycoinsecticides (natural fungi that kill insect pests) and hence has a good understanding of the challenges entailed in developing safer plant protection products.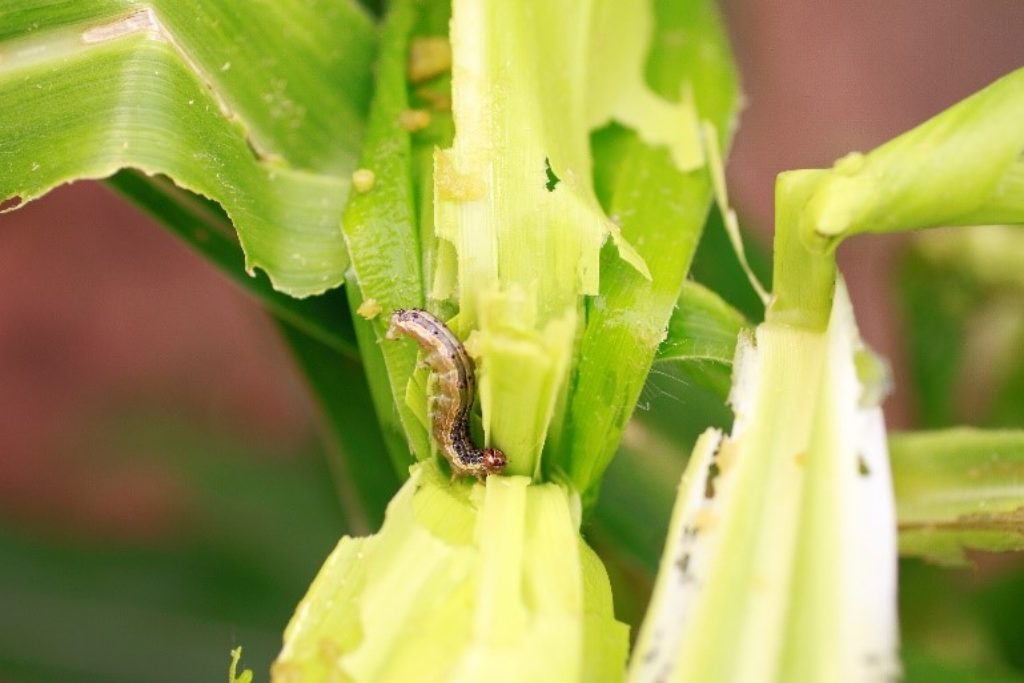 Initial activities
Within this workstream three main challenges are being addressed in the initial 3 years of the PlantwisePlus programme:
– Increasing the promotion of low-risk plant protection products by agro-input dealers and exploring how voluntary standards on integrated pest management and pesticide risk reduction can help
– Determining if there are insufficient regulations governing low-risk plant protection product registration and how to improve them
– Increasing availability of biocontrol products by promoting agricultural businesses for low-risk plant protection products.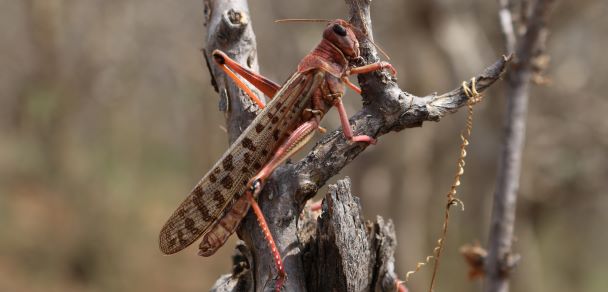 Mass producing plant protection products
One of the first activities undertaken by Dr Luke has been a study on what microbial and arthropod mass production approaches are most suitable for small-scale, local producers. Small production facilities often lack the finances and technology of large-scale producers; however, they still need to maintain quality control. The study examined production of beneficial fungi, viruses, nematodes, insects (predators and parasitoids), plant extracts and bacteria-based products.
The study concluded that the most likely organisms to be successfully produced in small local production facilities were beneficial insects, baculoviruses (viruses that infect insects), nematodes and fungi. However, plant extracts and bacteria-based products were not suitable and recommended that they should not be progressed further.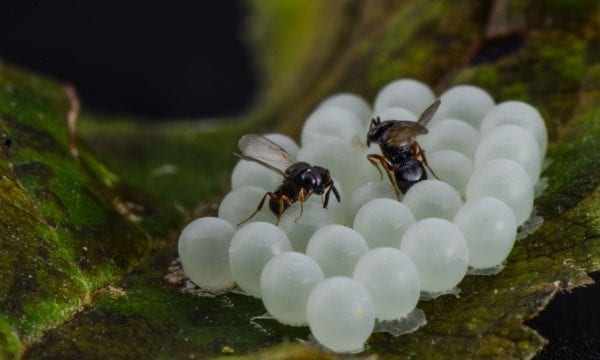 Baculoviruses production
One early stage venture is exploring the feasibility of establishing a system for baculoviruses production by SMEs or small-holder farmers, for the control of caterpillar pests such as Fall Armyworm (FAW). This is being undertaken in collaboration with Andermatt Biocontrol, a leading Biocontrol company. Early stage work is looking at the feasibility of grinding up infected FAW caterpillars and reapplying the baculoviruses mixture to the field for control of subsequent generations of the pest. Brazil have a registered baculovirus for FAW control so it is hoped that our work will also demonstrate the potential for a commercial product in Kenya.
About PlantwisePlus
PlantwisePlus is a global programme, led by CABI, to increase incomes and grow safer and higher quality food through sustainable approaches to crop production.
Working in close partnership with relevant actors, PlantwisePlus strengthens national plant health systems from within, enabling countries to provide farmers with the knowledge they need to lose less and feed more.
CABI gratefully acknowledges the financial support of the Directorate General for International Cooperation (DGIS, Netherlands), the European Commission Directorate General for International Partnerships (INTPA, EU), the UK Foreign, Commonwealth & Development Office (FCDO), the Swiss Agency for Development and Cooperation (SDC), for the PlantwisePlus programme.
For more information visit: https://www.plantwise.org
Facebook: https://www.facebook.com/Plantwise
Twitter: https://twitter.com/CABI_Plantwise (@CABI_Plantwise)
Further reading
Related News & Blogs
The launch of the CABI-led PlantwisePlus programme in Bangladesh will build on the success of the Plantwise programme to provide knowledge and tools to help Bangladesh predict, prevent, and prepare for plant health threats and reduce crop losses. The p…
26 September 2023