In a new video, Plantwise follows Chheng Sok Khim, a farmer growing vegetables in Kandal province, Cambodia. Ms Khim struggled to control the pests on her farm and turned to chemical pesticides, but this ended up costing her more money and negatively affected her yields and her health.
Since visiting Plantwise plant clinics, Chheng has learned about using natural methods to control pests on her farm, as well has gaining better knowledge about identifying the pests attacking her crop.
By learning how to make and apply natural fertilizers and pesticides, Chheng's health has improved and she has managed to eradicate 95% of the pests on her land. Although, she admits that the natural method was not completely successful at first because she had to undo years of damage from chemicals.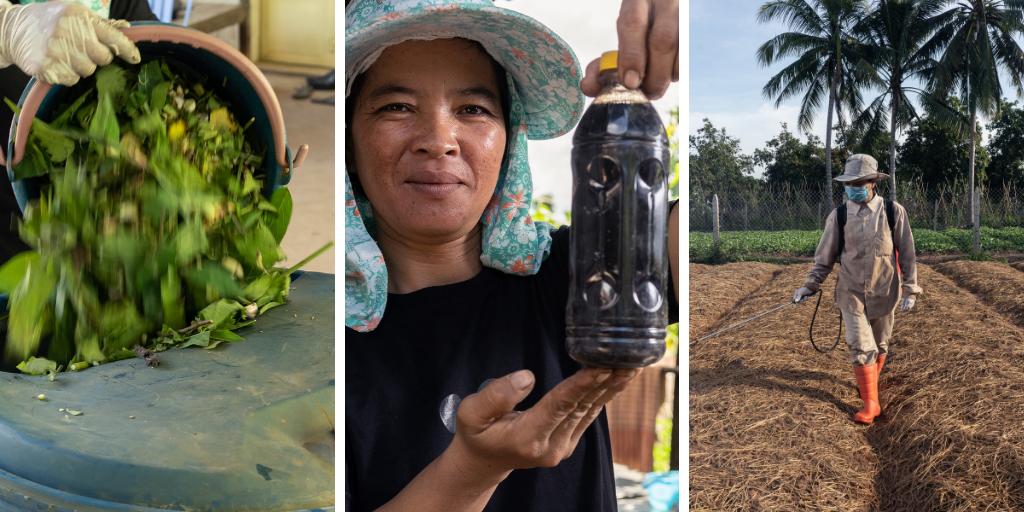 Now, through the help of regular plant clinics, she is getting better yields, plus a better profit for her organic crop.
Cambodia is an agriculture-based country with 80% of the population living in the rural areas and relying on agriculture for supporting their livelihoods. Although there is a focus on increasing Cambodia's crops for export, stringent rules on the limit of pesticide residue combined with farmers turning more to chemical solutions, means many growers struggle to make a profit and manage their farms.
The indiscriminate and overuse of pesticides – due to lack of knowledge among farmers, workers, and the public – also causes environmental contamination, human health hazards, and the disruption of agro-ecosystems.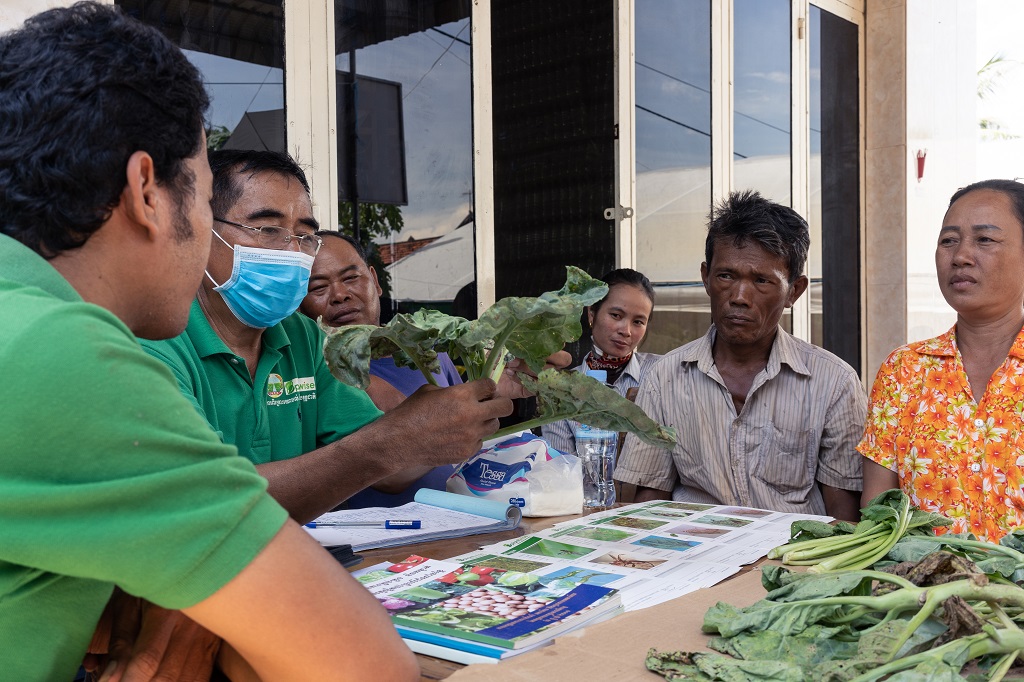 At its outset in the country, plant clinics were established in areas identified as 'hotspots' for pest and disease outbreaks and for indiscriminate pesticide use. Now Plantwise has established a plant clinic network throughout Cambodia, helping farmers just like Chheng.
With a changing climate, pesticide resistance, and the threat of invasive species, managing a farm is challenging for the world's 500 million smallholder farmers. Plantwise advocates integrated pest management to educate farmers on the safe and sustainable alternatives to chemicals, helping to build their resilience to climate shocks and support them in growing safer and more nutritious food.
Watch Meet Chheng Sok Khim, a Cambodian farmer on YouTube →
All photos ©Enric Catala Contreras for CABI
Read more:
"We the women can do it." Meet Jacinta, a farmer from Bolivia
"Plant clinics help me continue to support my family through farming." Meet Joyce, a farmer from Malawi
---
Acknowledgement
CABI gratefully acknowledges the financial support of the UK Foreign, Commonwealth & Development Office (FCDO), the Swiss Agency for Development and Cooperation (SDC), the Directorate General for International Cooperation (DGIS, Netherlands), the International Fund for Agricultural Development (IFAD), the Australian Centre for International Agricultural Research (ACIAR), and the Chinese Ministry of Agriculture and Rural Affairs for the Plantwise programme.
Related News & Blogs
Many smallholder farmers around the world rely on good agricultural extension services to successfully grow their crops. Correct field diagnoses of plant health problems are an essential starting point, writes Dr Stefan Toepfer and Wayne Coles. However…
19 September 2023