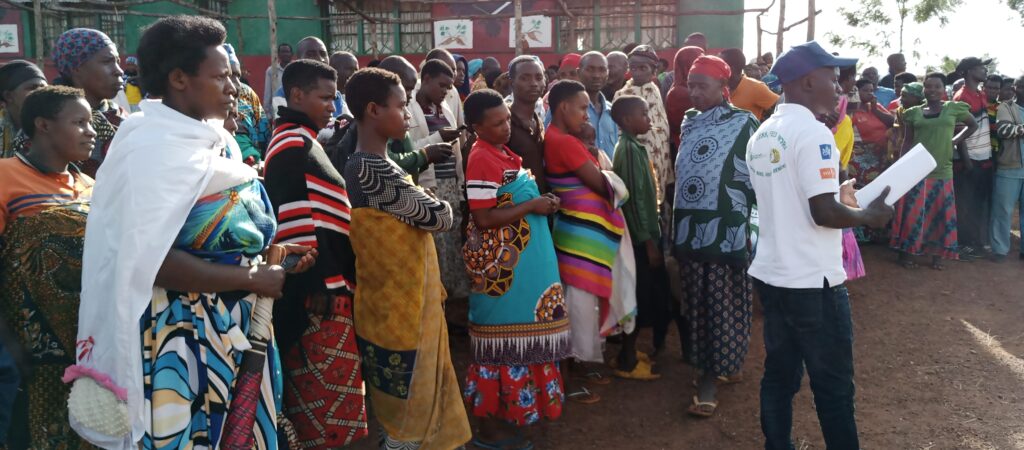 Plantwise is making big strides in Burundi to enhance food security and boost rural livelihoods. The CABI-led programme aims to equip farmers with essential plant health knowledge. This information enables them to minimize yield losses and increase their incomes.
One of the key approaches involves conducting mass plant health rallies. These are community events where experts share knowledge about managing plant pests and diseases. Plantwise is now planning to hold them across Burundi. And they'll engage thousands of local farmers to disseminate valuable information.
Reaching out to Burundi's farmers
The ongoing campaign in Burundi will bring together many experts. The rallies involve the participation of trained plant doctors and plant health specialists from Institut des Sciences Agronomiques du Burundi (ISABU) and Ministère de l'Environnement, de l'Agriculture (MINAGRIE). The rallies will take place over 60 locations with experts visiting provinces including:
Bujumbura
Bururi
Cankuzo
Gitega
Karuzi
Kirundo
Muyinga
Rumonge
Rutana
Ruyigi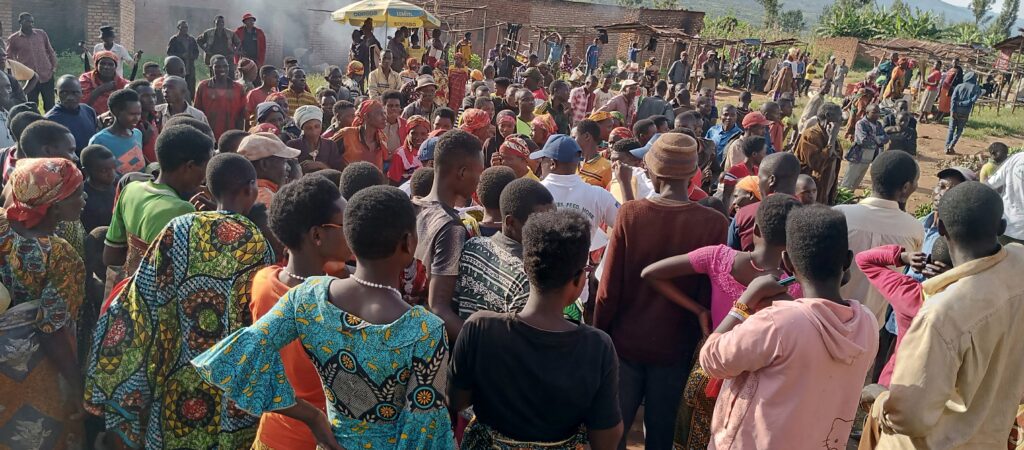 This outreach effort aims to benefit more than 5,000 farmers, providing them with essential guidance and training.
Addressing Burundi's crop pests and diseases
Smallholder farmers in sub-Saharan Africa, including Burundi, face significant crop losses. It is estimated that 30-40% of total yields are lost to pest attacks. Plantwise equips farmers with the skills to diagnose and manage these problems effectively. The rallies primarily share agricultural knowledge and plant health training. Here, farmers gain practical, affordable, and environmentally safe strategies to combat pests. This helps them to minimize yield losses.
The plant health rallies educate farmers about common crop pests and diseases prevalent in Burundi. These include:
aphids on black beans
bacterial wilt on bananas
bacterial wilt and mildew on potatoes
fall armyworm on maize
mealybug on mango trees
At the rallies, farmers don't only receive advice about the plants themselves. They also receive practical advice on soil fertility and improved planting techniques. Moreover, the experts emphasize the importance of safe and sustainable pesticide use. This enhances safer agricultural production. Elevating famers' agricultural knowledge can help lift the whole community. Knowledge sharing is an important aspect of the events.
Agriculture as a key to sustainable development in Burundi
Burundi relies heavily on agriculture. Around 80% of the population depends on it for their livelihood. So, providing adequate support to the agricultural sector is crucial. It supports sustainable development and long-term economic success.
Dr. Célestin Niyongere, the Plantwise coordinator in Burundi, applauded the expansion of health rallies to more locations. He emphasized the role of agriculture in solving regional challenges. And he highlighted how the agricultural sector can contribute to wider economic development.
Connecting plant health clinics and rallies in Burundi
The rallies serve as an ideal platform to promote Burundi's 115 Plantwise plant health clinics. The clinics are available in all 18 municipalities and provinces of Burundi. Plant clinics are similar to human health clinics. Farmers bring samples of their crops to these clinics. Trained plant doctors then diagnose the issues and offer science-based recommendations. The recommended actions focus on a range of important aspects. This includes safety, effectiveness, practicality, affordability, and accessibility.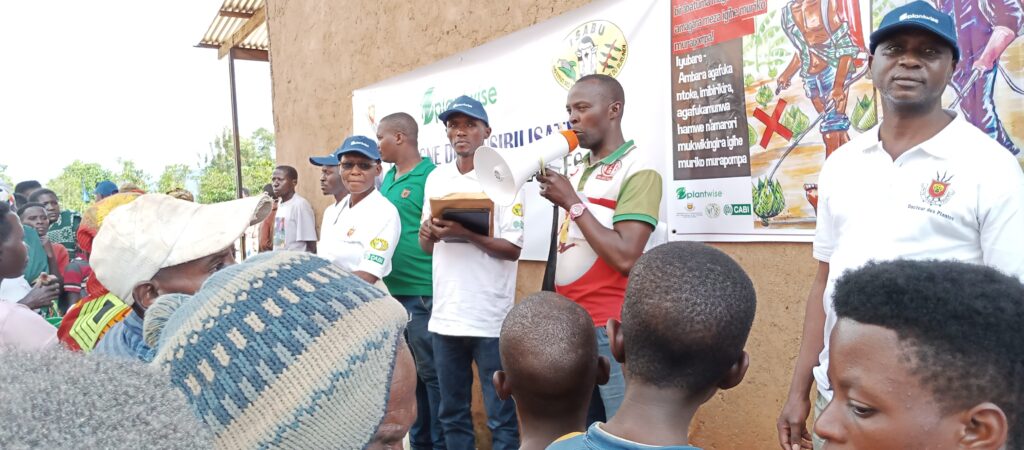 ISABU spearheads the Plantwise programme's implementation in Burundi in close collaboration with CABI. The programme receives support from NUFFIC and the Embassy of the Kingdom of the Netherlands in Burundi. By strengthening national plant health systems, Plantwise empowers farmers. It equips them with the knowledge needed to minimize losses and increase productivity.
Impact in Burundi and future Prospects
Plantwise has positively impacted over 50 million smallholders in Asia, Africa, and the Americas. It has contributed to improved plant health management, leading to increased yields and income for farmers. The programme also focuses on enhancing the capacity of extension staff. This helps them to deliver quality plant health advice through plant clinics and complementary extension approaches. In Burundi, Plantwise facilitates better coordination among stakeholders in the plant health system. This means the country's farmers can better safeguard their crop health and food security now and for future generations.
Learn more about Plantwise here.
We gratefully acknowledge the donors of Plantwise Burundi for their financial support: the Royal Netherlands Embassy in Burundi and NUFFIC.
---
Read more
How are plant health rallies supporting plant health in Burundi?
Three types of training delivering plant health knowledge to Burundi's farmers
Study proposes measures to strengthen Burundi's plant health system
All photos provided by Daniel Mugisha (ISABU)
Related News & Blogs
Many smallholder farmers around the world rely on good agricultural extension services to successfully grow their crops. Correct field diagnoses of plant health problems are an essential starting point, writes Dr Stefan Toepfer and Wayne Coles. However…
19 September 2023