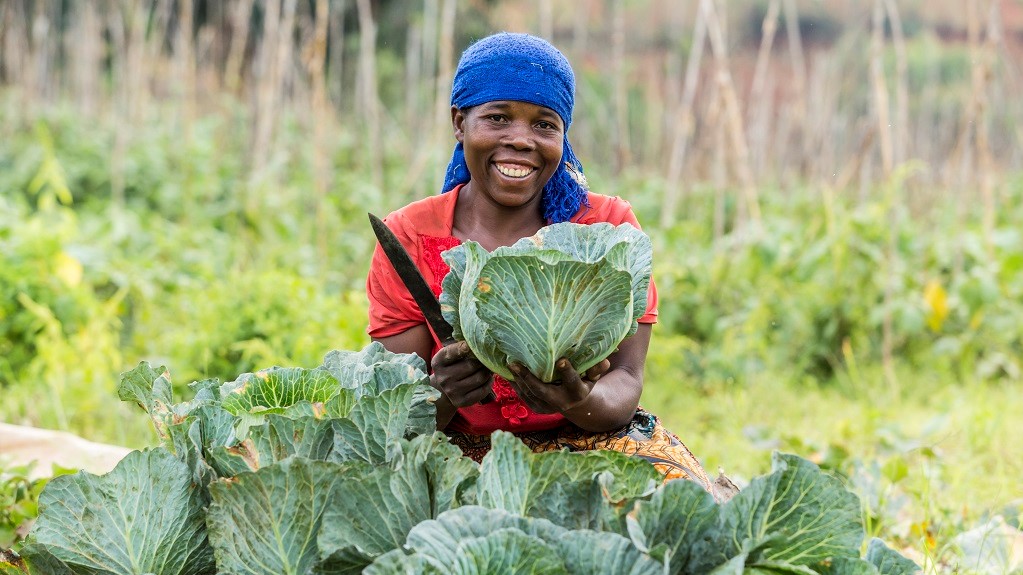 What are plant health rallies, and how are they supporting plant health in Burundi?
Plant health in Burundi is getting a boost from plant health rallies. If you're unfamiliar with this type of gathering, and how they help smallholder farmers, this blog is for you.
These events are a novel way of reaching farmers with plant health knowledge to help them take care of their crops. They are usually meetings held in rural places among farming communities. Plant doctors (plant health experts) hold the rallies in locations that farmers can easily reach, like markets. The CABI-led Plantwise programme uses rallies as an extension tool to support small-scale farmers. The rallies help plant doctors quickly reach many farmers with targeted plant health information.
At the rallies, plant doctors often talk about crop diseases and pests. But they can also cover subjects like planting techniques and soil fertility. These events usually last up to an hour . And the plant doctors repeat them several times in one region over the course of a few days.
The plan is to conduct a series of plant health rallies and mass extension campaigns in Burundi. The aim is to educate farmers on plant health issues and best practices. They hope the rallies will help smallholders lose less of what they grow.
How are the rallies helping plant health in Burundi?
In Burundi, Plantwise has held the rallies in over 60 locations in Citiboke, Gitega and Ngozi. The Institute of Agricultural Sciences of Burundi (ISABU) and Burundi's Ministry of the Environment, Agriculture and Livestock worked with Plantwise to hold the rallies.
The plant health rallies have reached over 5,000 farming households. The households received free practical insights on plant health problems attacking priority crops. This included the Banana Xanthomonas Disease and Late blight of Potatoes. It also covered Tuta (phthorimaea) absoluta in tomatoes and fall armyworm in Maize. These are all common crop health problems in Burundi.
Dr Alfred Niyokwishimira is the Director General of ISABU. He commented on how plant health rallies are essential for empowering farmers. He talked about how they give farmers the knowledge and tools they need to manage their farms. And he explained how they help them grow crops to feed their families and communities. But they also help the farmers feed the country as a whole, as agriculture is an integral part of Burundi's economy.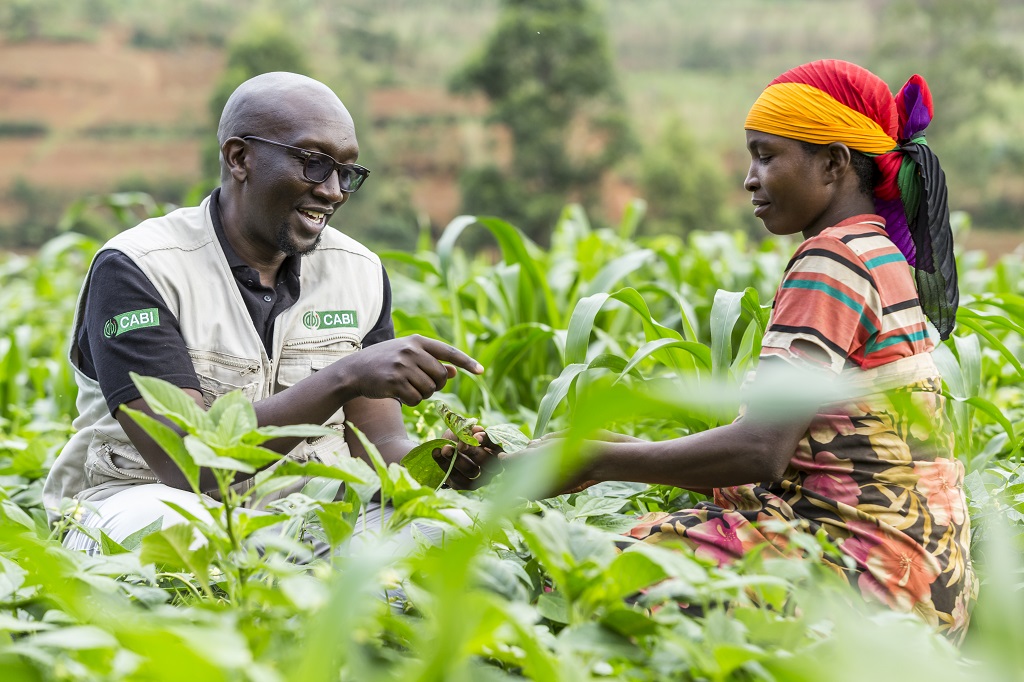 Delivering plant health in Burundi through plant clinics
In Burundi, Plantwise has also created plant clinics. This has been a critical part of the programme's work. Locally trained plant doctors run the plant clinics, which work just like clinics for human health. Farmers visit with samples of their sick crops, and plant doctors diagnose the problem. Specifically, they make science-based recommendations on ways to manage the issue.
The rallies thus complement over 50 plant clinics, which are currently operating across eight provinces. These include Bubanza, Bujumbura, Cibitoke, Gitega, Kayanza, Muramvya, Mwaro and Ngozi. To date, the programme has trained over 238 plant doctors. Plans are underway for new plant doctors to set up an extra 69 plant clinics by November 2022. The clinics will service even more rural communities.
Plant health knowledge is critical for people working in agriculture
Dr Célestin Niyongere is the Plantwise coordinator in Burundi. He explained how farmers face considerable crop losses due to pests and diseases. They endanger the livelihoods of many because agriculture is one of the top employment sectors in Burundi, and in Africa as a whole.
However, through Plantwise, farmers in Burundi can now access world-class resources and support. With help from local plant doctors through rallies, farmers can address plant health challenges. "We are confident that these interventions will have a lasting positive impact," said Dr Niyongere. He noted that Plantwise had also trained farmers in safe and sustainable pesticide use. This is important for food safety and also for the health of farm workers.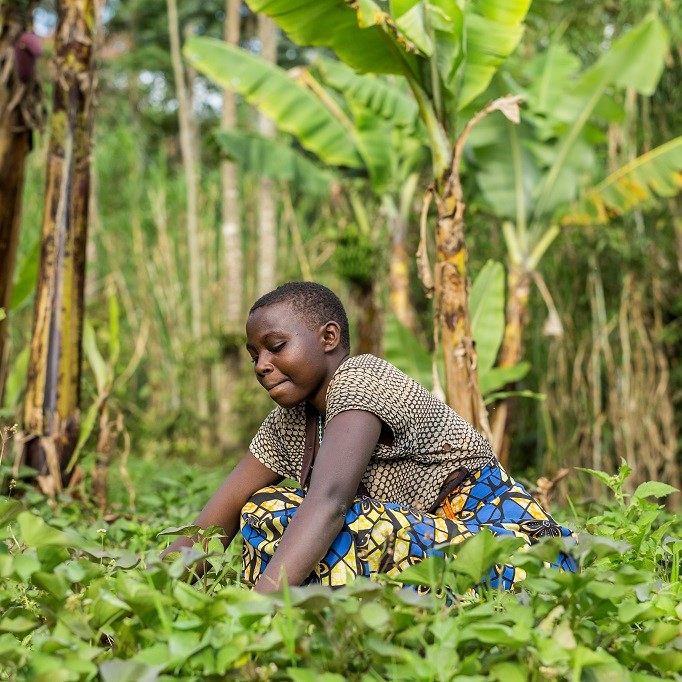 Empowering farmers with plant health in Burundi
CABI has also partnered with AUXFIN in Burundi to empower over 400,000 farming households using an app called AgriCoach. This app helps smallholder farmers to improve their agricultural production and income. It does this by providing them with farming knowledge. The information covers the types of crops to grow, the best times to grow them and best practices for sustainability.
PlantwisePlus is operational in more than 27countries. In Burundi, ISABU implements the Plantwise approach in close collaboration with CABI. Nuffic and the Embassy of the Kingdom of the Netherlands also support the programme. The programme, together with PlantwisePlus, gives farmers the knowledge and services they need to help improve crop production and livelihoods. The rallies are an important way of helping farmers increase their incomes and safeguard against challenges like climate change and pest migration.
---
Learn more
Study proposes measures to strengthen Burundi's plant health system
To learn more about PlantwisePlus, visit the website.
To learn more about Plantwise in Burundi, read the annual report.
Plantwise Burundi is financially supported by the Royal Netherlands Embassy in Burundi and NUFFIC.
All photos ©Nihimbazwe Paterne for CABI
Related News & Blogs
A new study brief shares key findings on gender-inclusive agricultural extension services in Ghana by PlantwisePlus.
5 December 2023