On International Tea Day, we look at how we can reduce pesticides in tea. Tea is the second most widely consumed beverage in the world, after water. It's estimated that people drink around three billion cups every day. But tea plantations are under threat from pests, and farmers must find effective ways to stop them. In this blog, we look at pest threats to tea, the impact of pesticides on tea production, and options for less harmful, more natural tea pest controls.
Chemical pesticides are used widely in agriculture. They play a significant role in many different types of farming, including tea production. However, due to the potential environmental and health risks associated with their use, pesticides are beginning to alarm both consumers and producers alike.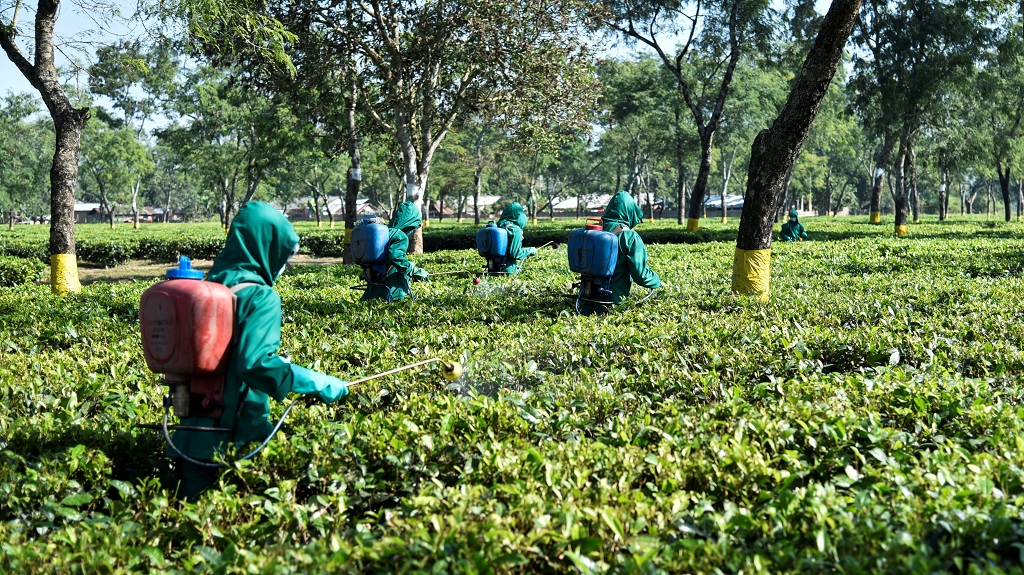 According to studies, tea leaves can pick up pesticides from soil and water and pass them on into brewed tea. Pesticides, in general, have been connected to severe health disorders, from cancer to Alzheimer's. Furthermore, pesticides have a severe impact on ecosystems, harming natural environments and the wildlife that live in them, including pollinators like bees.
As a result, many governments have established maximum residue limits (MRLs) for pesticides. The restrictions are made to guarantee that acceptable pesticides limits for human consumption aren't exceeded. However, questions remain around the effectiveness of MRLs. How safe it is to drink tea that's been treated with pesticides?
Tea pests harm production and growers' livelihoods
As consumers ask these kinds of questions, growers are seeking alternatives to pesticides – because pests are a real problem for tea growers. Tea plantations can resemble single species "forests", creating stable microclimates that support insect pests and diseases. These monocultures can host up to 380 different fungal pathogens and 250 insect species, including tea mosquito bugs and termites. Tea diseases can also spread quickly through plantations. These include blister blight, grey blight, and stem canker.
Climate change is worsening this impact, as changing weather patterns can help pests and diseases to spread more widely. This adversely affects both the quality and quantity of tea production. In countries like India where tea is an important part of the economy, the effects can be devastating to farmers.
In 2021, it was estimated that India's tea exports were worth US $687.9 million. According to the latest estimates, pests and diseases cause annual production losses of 85 million kilos in northeast India alone, worth Rs. 425 crores (or US $63,862,417). Farmers and growers need to act against pests and diseases.
Finding natural, safer alternatives to pesticides in tea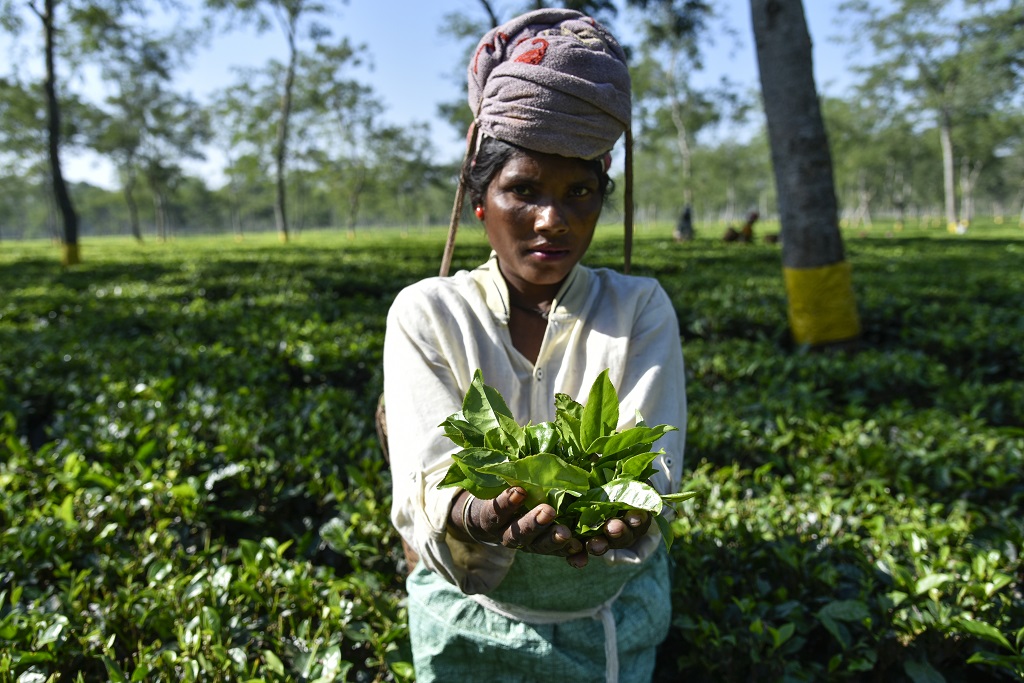 For years, growers have seen chemical pesticides as the obvious choice for pest control. Chemicals can be affordable and effective. But the movement toward natural alternatives is gaining momentum. Governments are placing increasingly strict controls on pesticide use. Even the use of non-chemical alternates, such as botanicals, can result in the rejection of tea consignments due to high resides.
PlantwisePlus is on a mission to find ways to reduce pesticides risks. The programme helps to promote the adoption of low-risk plant protection products among farmers. By doing so, it aims to stimulate the demand for safer and locally produced food. PlantwisePlus supports the CABI BioProtection Portal. This open access tool helps farmers and growers discover natural, registered biocontrol and biopesticides around the world.
Partnering with the Rainforest Alliance to reduce pesticides in tea
In September 2022, the Rainforest Alliance partnered with the CABI BioProtection Portal. The Alliance launched an integrated pest management (IPM) taskforce for the tea sector in Assam, India, of which CABI is a part. The task force brings together stakeholders from private, public and international organizations. It addresses pest management issues impacting members of the Rainforest Alliance's certification programme in the region. Various organisations were invited to become IPM taskforce partners including:
At the taskforce launch, CABI's Dr. Malvika Chaudhary shared approaches and tools for plant health. Attendees talked about the right time to apply natural biocontrols like Trichoderma for pest management. She emphasized the need for capacity building. Sharing experience and knowledge helps farmers and agro-dealers alike. Attendees looked at ways to decentralize bioagent production. This minimizes the time spent between biocontrol production and its application.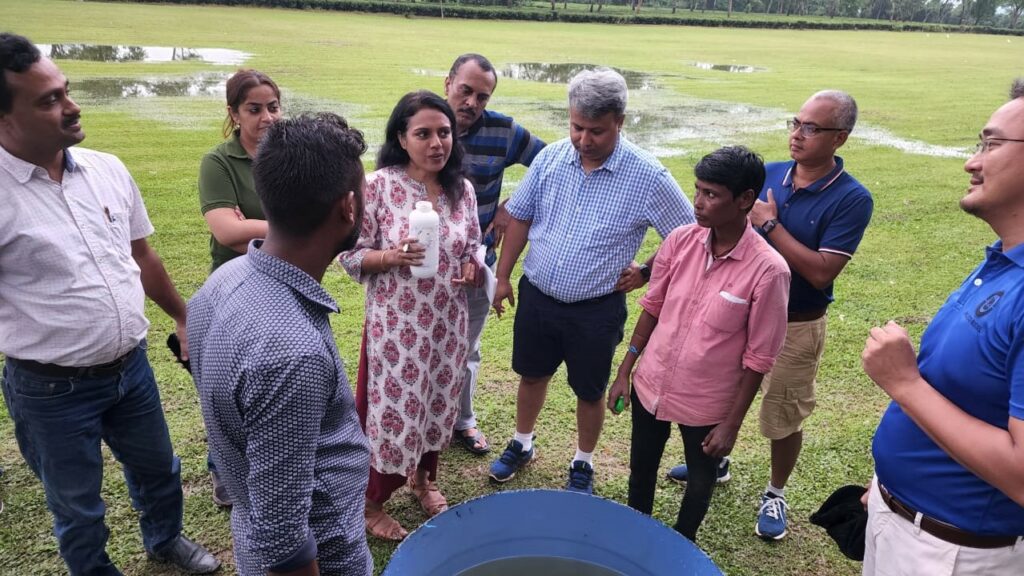 The taskforce will build upon and harness each other's strengths. They aim to come up with an innovative strategy to provide sustainable solutions to tea growers in India.
Find out more
Learn more about PlantwisePlus.
Visit the CABI BioProtection Portal.
Also available from CABI: Health benefits of green tea: an evidence-based approach
New Pest Management Decision Guides created in collaboration with the Rainforest Alliance
Related News & Blogs
Championing sustainable agriculture by promoting lower-risk plant protection solutions to tackle crop health challenges is a key objective of CABI's PlantwisePlus programme. In particular, the managing of plant pests and diseases. A cornerstone of this…
24 November 2023