Tackling the tomato pest, Tuta absoluta, with natural pesticide alternatives in the Americas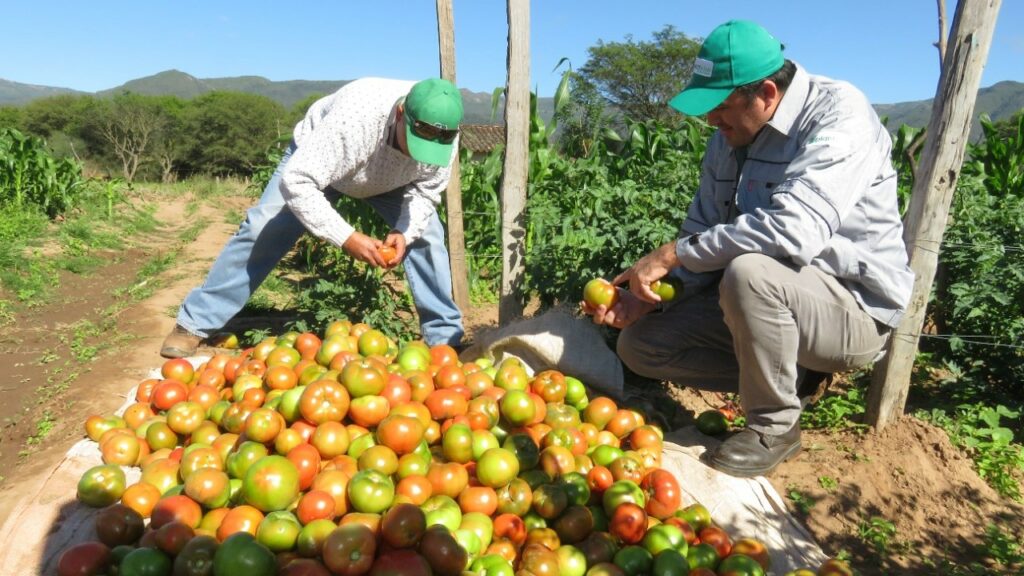 Tuta absoluta (also known as Phthorimaea absoluta) is one of the most devastating plant-eating pests worldwide. It affects tomato plants and fresh tomatoes. And it causes high levels of crop production loss. Without stemming the spread, its effects are devastating.
Tuta absoluta is a lepidopteran pest. It belongs to a group of insects that includes butterflies and moths. It causes substantial crop losses in the Americas, from where the pest originates. But, more recently, it has invaded Africa, Asia and Europe. This is because of the globalization of commerce and trade. It's well known that the movement of goods around the world contributes to the spread of pests and diseases.
Tuta absoluta has a significant impact on economies. This makes its control critical. However, so far, management strategies have focused on chemical pesticides, leading to a high level of pesticide residues in the final product. In addition to this, another problem is that they pollute the environment and affect human health.
How can we manage Tuta absoluta without harming people or the environment?
Farmers are now using more sustainable strategies alongside chemical pest control. This includes an approach called biocontrol. Here, farmers use natural enemies of the pests against them. These natural enemies are also called biocontrol agents. They comprise lots of different organisms. For example, they include parasitoids. These are parasitic insects, such as tiny wasps, which live off other insects. They also include predatory arthropods (invertebrate animals) such as mites and insects. And they also include fungi that can kill insect pests.
Tuta absoluta management from a Plantwise perspective
The CABI-led PlantwisePlus programme helps farmers handle plant health problems. This includes Tuta absoluta. The programme supports farmer advisory services, such as Plantwise plant clinics.
Plant doctors run the plant clinics. Farmers can obtain practical plant health advice from the clinics. (Plant doctors provide diagnoses and management advice on any crop). And this benefits farmers who need help with plant pests and diseases.
Plantwise in the Americas
In Latin America and the Caribbean, Plantwise operates in the following countries: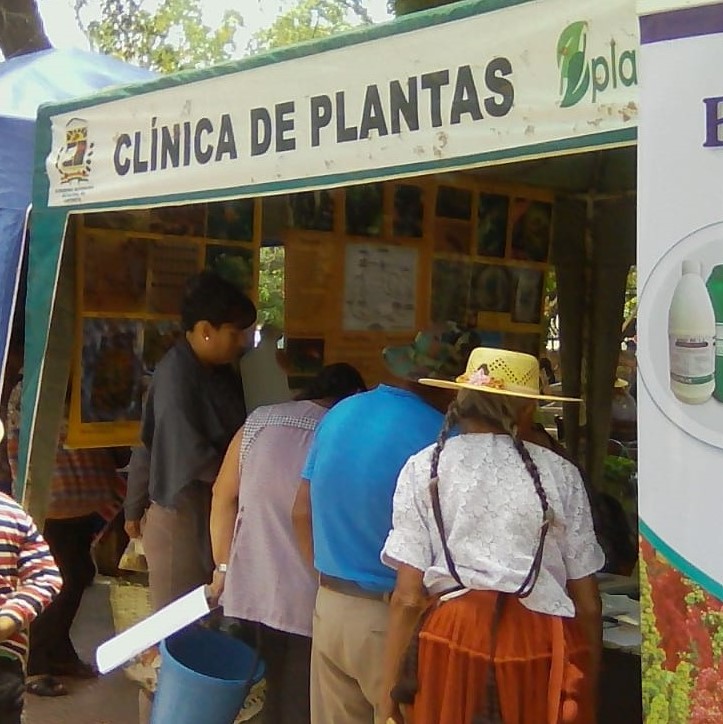 Barbados
Bolivia
Brazil
Costa Rica
Grenada
Honduras
Jamaica
Nicaragua
Peru
Trinidad and Tobago
In Bolivia, plant clinics improve the technical know-how of extension officers and farmers. There is evidence that the clinics have led to increased crop quality and yields.
In Bolivia and Costa Rica, Tuta absoluta has spread widely. However, the plant clinics enable us to understand the pest's spread. They help us identify the types of tomatoes most often affected. And it appears the pest is most widespread in Bolivia's department of Santa Cruz.
Managing pests like Tuta absoluta in the Americas
In Bolivia, management approaches have changed for Tuta absoluta. Before 2021, chemical pesticides were the 'go-to' for controlling the pest. But from 2012, plant doctors recommended that farmers use natural alternatives. Use of chemicals diminished, reaching levels of between 35% and 49%. Meanwhile, alternative and more sustainable practices for pest control increased. This included biological, ethological and cultural control.
Cultural control includes approaches like crop rotation. It also involves lower-leaf pruning. And it can include the removal of crop residues and infested fruits. These approaches are part of integrated pest management (IPM).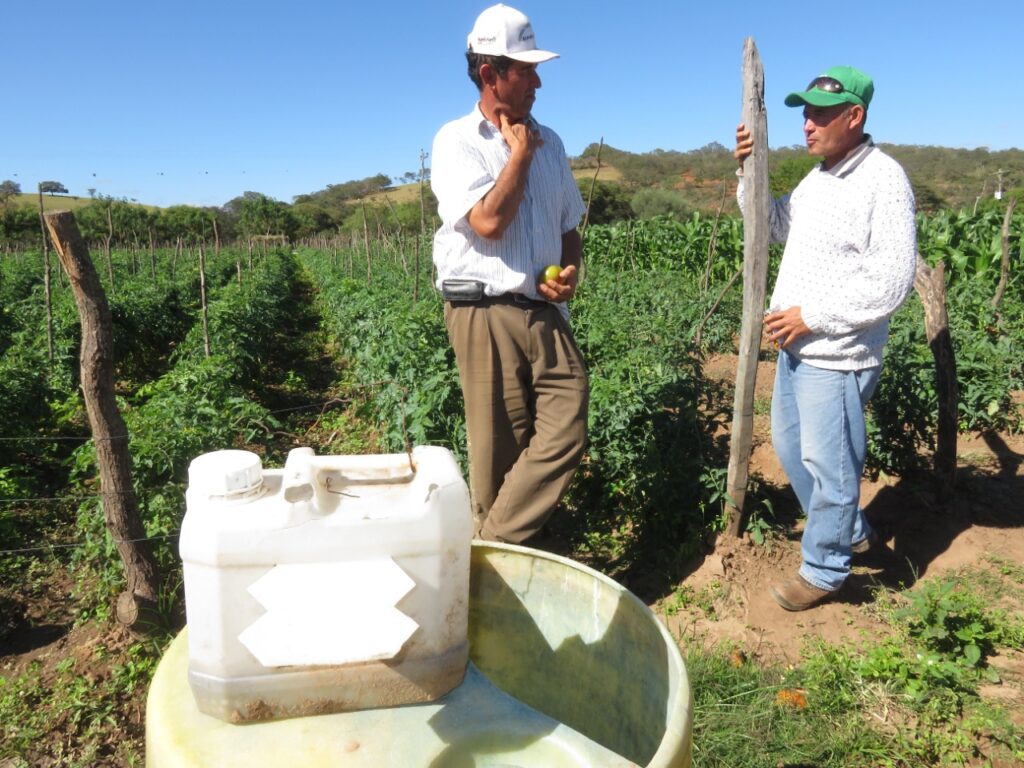 In the Americas, technicians and plant doctors were trained in IPM. Subsequently, farmers have steadily increased the use of IPM since 2014. IPM use reached levels of 35% and 31.8% in 2016 and 2017 respectively. These figures are similar to the 2016 chemical control levels. Ethological control (use of pheromone traps) increased from 12% in 2014 to 15% in 2016. From 2017 to 2018, it reached between 25% to 27%.
Plantwise successfully controlling Tuta absoluta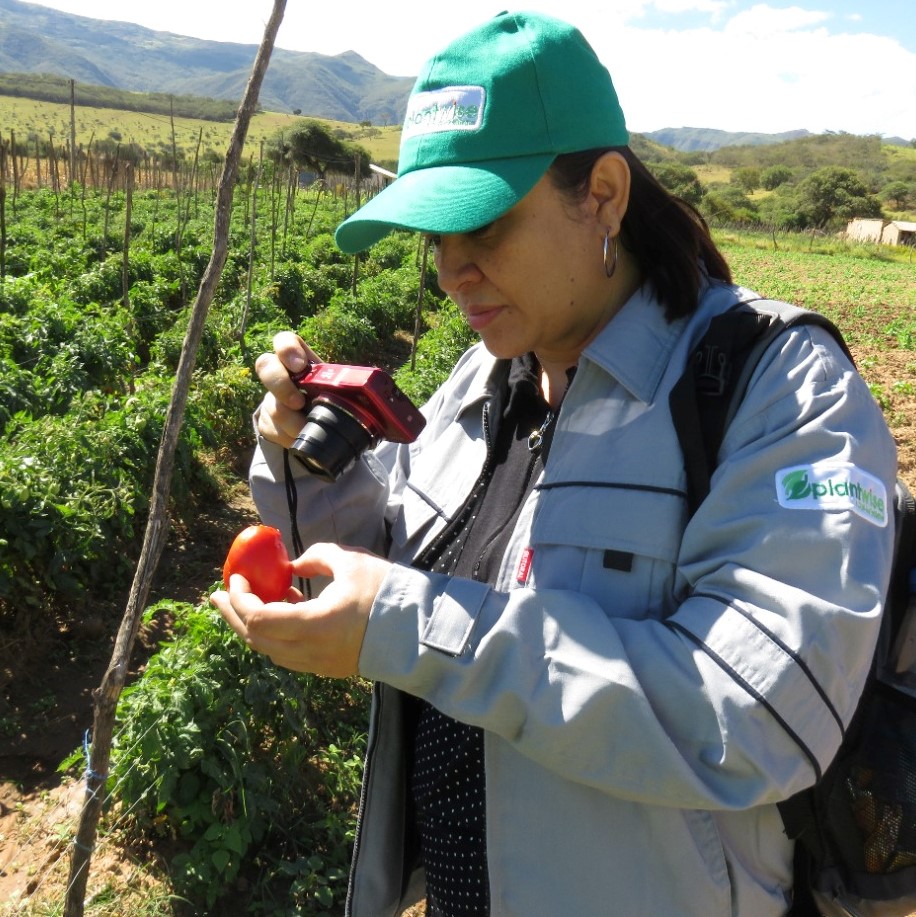 Plantwise has changed how farmers deal with pests. This includes Tuta absoluta. Farmers can complement chemical control with more sustainable strategies. They can even substitute chemical control entirely. And this is due in part to the plant doctors' recommendations.
These results should encourage governments to invest in natural pest control. It is undoubtedly more efficient than managing pesticide use and misuse. This includes pollution, public health problems and pest resurgence.
Plantwise has given farmers the confidence to use natural pest control. Reducing the overuse of insecticides on tomatoes gave excellent results. It shows the importance of providing growers with practical advice and of using IPM to improve food security and safety. And overall, this improves the quality of life for farmers.
---
Read: Sustainable Management of the Invasive Tuta absoluta (Lepidoptera: Gelechiidae): an Overview of Case Studies From Latin American Countries Participating in Plantwise, Journal of Integrated Pest Management (open access)
By Yelitza C Colmenárez, Carlos Vásquez, Adeney de Freitas Bueno, Fernando Cantor, Eduardo Hidalgo, Natália Corniani, Juan José Lagrava
Find out more
Tuta absoluta: What is it, and how do you get rid of it?
---
Acknowledgements
All photos in this article are courtesy of Yelitza Colmenarez (CABI)
The CABI-led PlantwisePlus programme is financially supported by the Directorate-General for International Cooperation (DGIS), Netherlands; European Commission Directorate General for International Partnerships (INTPA, EU); the Foreign, Commonwealth & Development Office (FCDO), United Kingdom; the Swiss Agency for Development and Cooperation (SDC); the Australian Centre for International Agricultural Research (ACIAR); the Ministry of Agriculture of the People's Republic of China (MARA)
Related News & Blogs
The important role plant clinics play to help smallholder farmers in Nepal grow more healthier and profitable crops free from pests and diseases has been highlighted at the 10th International Plant Protection Symposium. In 2008, the Global Plant Clinic…
20 November 2023