The Crop App Index website helps users to find crop health-related digital tools that support their decision-making. An exploration of available crop-related digital apps showed that there are thousands of plant health websites and apps. However, narrowing down search results to find relevant information is tricky and time-consuming for users.
CABI has developed the Crop App Index to address this challenge. The newly launched website provides a filterable catalogue of crop health-related mobile apps and websites along with information on their content and a link to the website or app store.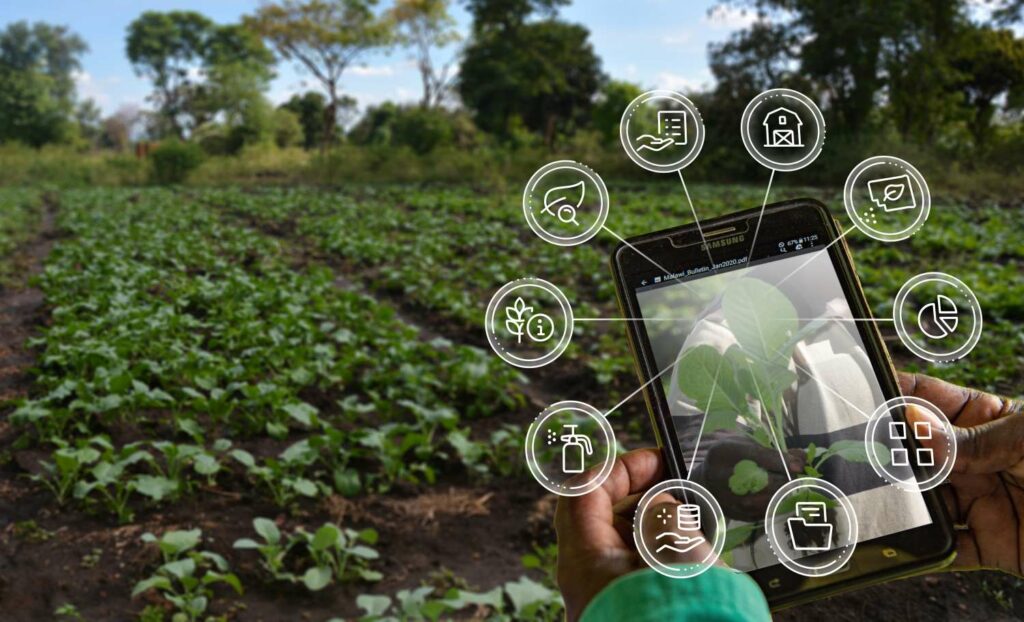 Crop app information
By collating information on available agricultural websites and apps, the Crop App Index aims to make it easier for extension workers, agro-input dealers and general users to find the plant health information they're looking for. The platforms listed on the new website are all searchable and results can be filtered by a range of categories. The results returned give information on the websites and apps, including languages supported, country and crop focus, helping users to find exactly what they need.
Helping extension workers
Extension and advisory services are important for communicating science-based solutions with communities. They provide small-scale farmers with essential information on crop health, including pest and disease diagnosis, helping to stimulate agricultural production.
However, having access to current, relevant information is critical for agricultural extension workers to provide the correct farming advice to smallholders. There are thousands of digital support tools (mobile apps and web-based applications) available to assist in crop production, making it difficult to find necessary information quickly.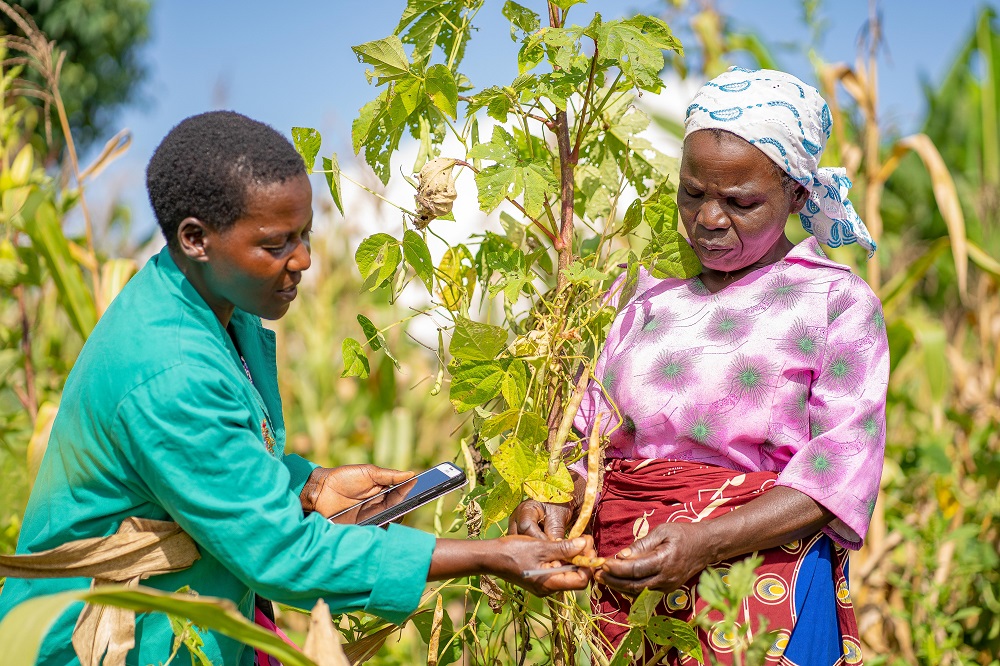 Crop app research
CABI carried out a landscaping analysis of these plant health information tools, which highlighted the difficulties users face when searching for agricultural apps. In particular, the research showed that narrowing down search results in app stores to those apps related to crop production is problematic. Both Google Play Store and Apple App Store allow for filters to narrow results, however, these filters are generic and not related to crop production.
Filtered results
This emphasised the need for a better way to search for crop production apps and led to the development of the Crop App Index website. Not only does the website allow users to easily search all the apps listed on the Crop App Index, but they can be filtered by categories including pesticides, knowledge delivery and crop production information. Users can also search Apple App Store, Google Play and websites simultaneously.
Crop App Index regularly updated
Not only will the website help extension workers and agro-input dealers with appropriate information transfer, but it will be easier for farmers to find the information they need to solve their crop problems. It will be particularly useful for those looking for a tool aimed at a specific country or crop.
The apps listed on the website will be regularly updated to include the latest tools and an automatic translation option is available.
For those interested in adding their crop health app or website to the Crop App Index then please get in touch with us at plantwiseplus@cabi.org
Further reading
Visit the Crop App Index website
About PlantwisePlus
PlantwisePlus will support low and lower-middle income countries to predict, prepare themselves for and prevent plant health threats in a changing climate – reducing crop losses and empowering farmers to increase income, food security and food safety by producing more and higher quality food.
PlantwisePlus will therefore focus on: (a) strengthening detection of and response to pest outbreaks; (b) providing public and private agricultural service providers with better digital advisory tools to support farmers in sustainable crop management; (c) enhancing the availability of nature-positive and low-risk plant protection products to reduce reliance on high-risk farm inputs; (d) increasing consumer demand for and supply to local markets of safer, higher quality and locally produced food.
CABI gratefully acknowledges the financial support of the Directorate General for International Cooperation (DGIS, Netherlands), the European Commission Directorate General for International Partnerships (INTPA, EU), the UK Foreign, Commonwealth & Development Office (FCDO), the Swiss Agency for Development and Cooperation (SDC), for the PlantwisePlus programme.
Related News & Blogs
A new study brief shares key findings on gender-inclusive agricultural extension services in Ghana by PlantwisePlus.
5 December 2023