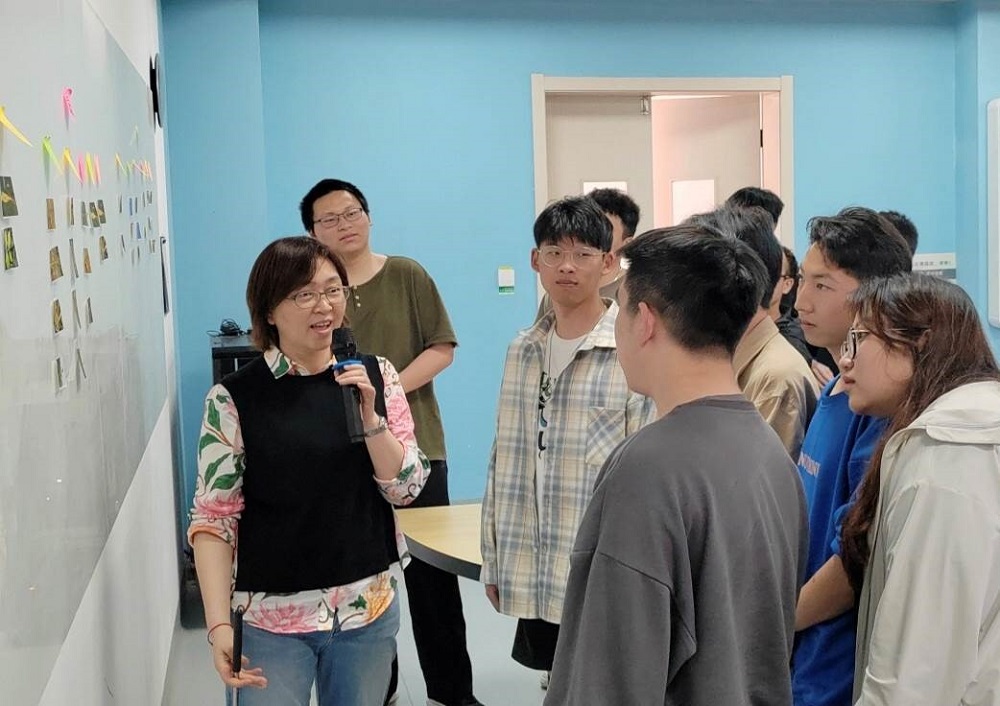 China's plant doctors of tomorrow have been trained by CABI at Zhejiang Agriculture and Forestry University (ZAFU) in Hangzhou, Zhejiang province as part of its overall mission to help the country reduce crop losses from pests and diseases.
Dr Min Wan, Senior Coordinator based at CABI's centre in Beijing, delivered a Plant Doctor Practical Course to 33 agricultural students which included a presentation on PlantwisePlus digital tools, highlighted the e-learning courses Crop Pest Diagnosis (CPD) and Crop Pest Management (CPM). which are available through the CABI Academy, and are now free access to Chinese users.
ZAFU – the first university partner of the CABI-led Plantwise programme in China – established a Plant Doctor Practical Course, which comprises of 64 class hours and 2 credits for the plant protection major undergraduate. The course – led by Professor Qiong Rao, Head of Plant Protection, College of Advanced Agricultural Sciences – started in April 2023 and will be offered to third year undergraduate students every spring semester.
Dr Wan said, "Our partnership with ZAFU has substantially helped increase awareness of the CABI plant doctor training course in agricultural universities in China which, in turn, could help spread the course materials to other students across the country."
Dr Qiong Rao said, "The Plant Doctor Practice Course is a very good supplement to the other two practice courses we have. the course can help improve students' skills in providing advisory services to farmers in an actual agricultural production scenario."
Dr Jianyan Wu, a team member of course development at ZAFU, added, "The course also is helpful for the students in exploring alternative control methods to chemical pesticides including safer-to-use and more environmentally friendly biological control agents."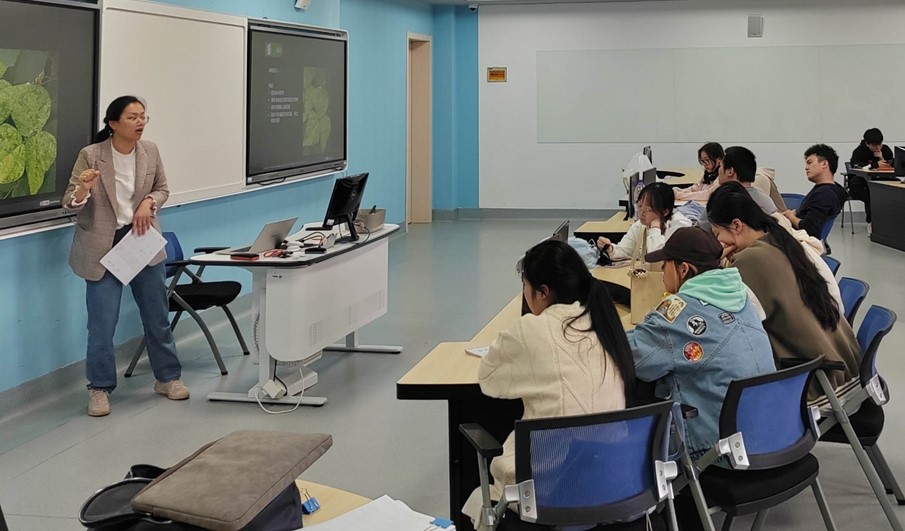 Feedback already received from Mrs Weiling Liang, Deputy Dean, College of Advanced Agricultural Sciences, ZAFU. She highlighted the importance the college attaches to this course and hopes to make it a flagship course with the support from CABI.
Jingpeng Fang is a student in the class. He was impressed with the large number of high-quality images of pests and diseases symptom in the course materials. "I get to know what methods should be used to diagnose a plant health problem, particularly when encountering an unfamiliar condition in the field," he added.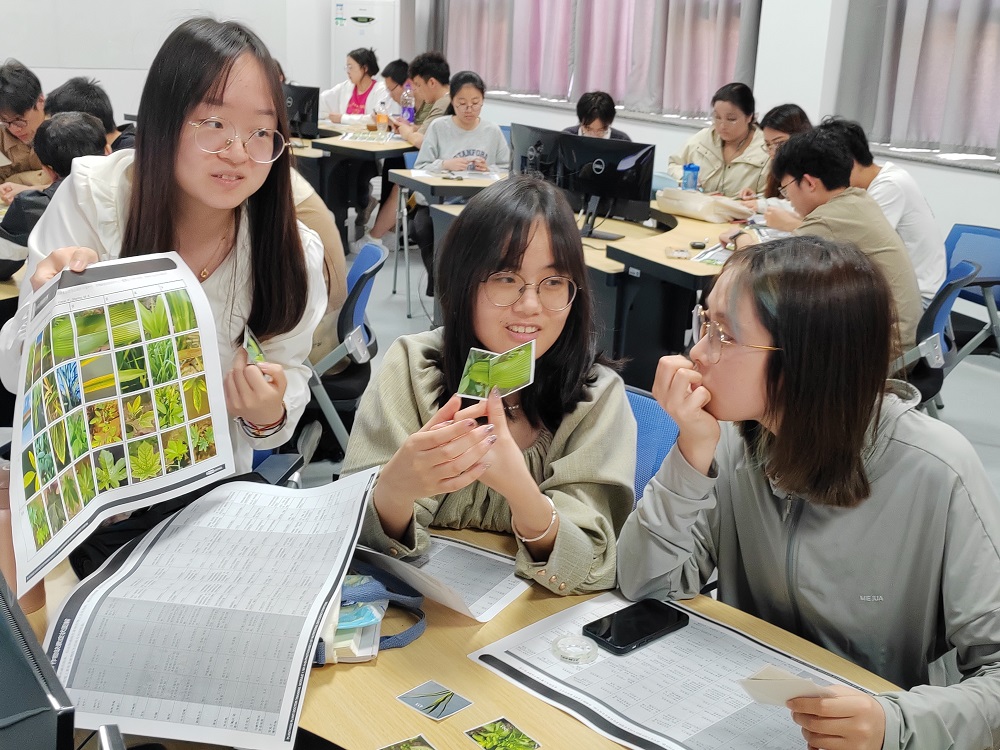 China's first Plantwise plant clinic was successfully established in Beijing and Guangxi province in May 2012. Since then, Plantwise has established over 200 plant clinics with more than 900 plant doctors trained, and a total of more than 319,000 queries have been handled in plant clinics by the end of 2022. Plant clinic networks play a very positive role in promotion of Integrated Pest Management (IPM) compatible techniques/products and the pesticide reduction policy in the project implementation provinces.
In 2020, Dr Wan and Dr Stefan Toepfer, from CABI's centre in Switzerland contributed to a working paper, led by Dr Yan Qiao, of the Beijing Plant Protection Station, which revealed that the combination of pesticide reduction policies, subsidies and effective agricultural extension services – such as Plantwise plant clinics – appears to be a 'sound example of successful agri-policy implementation'.
In addition to the Plant Doctor Practical Course, Dr Wan and Dr Toepfer worked to produce a Plantwise video, which contribute to the new online course of ZAFU entitled 'Smart Plant Protection.' More than 20 videos explore aspects such as the history and classification of pesticides, biological control technology, drone plant protection and rice pest control.
Additional information
Main image: A Plant Doctor Practical Course is delivered to 33 agricultural students which included a presentation on PlantwisePlus digital tools (Credit: Qiong Rao).
Relevant stories
'Study shows Plantwise plays key role in helping to implement agri-policies to reduce China's reliance on pesticides.'
'CABI-led £1.6 million collaboration helps reduce China's reliance on harmful pesticides.'
'MARA-CABI Joint Lab's research aiding progress towards more sustainable management of invasive species threats.'
Related News & Blogs
The important role plant clinics play to help smallholder farmers in Nepal grow more healthier and profitable crops free from pests and diseases has been highlighted at the 10th International Plant Protection Symposium. In 2008, the Global Plant Clinic…
20 November 2023