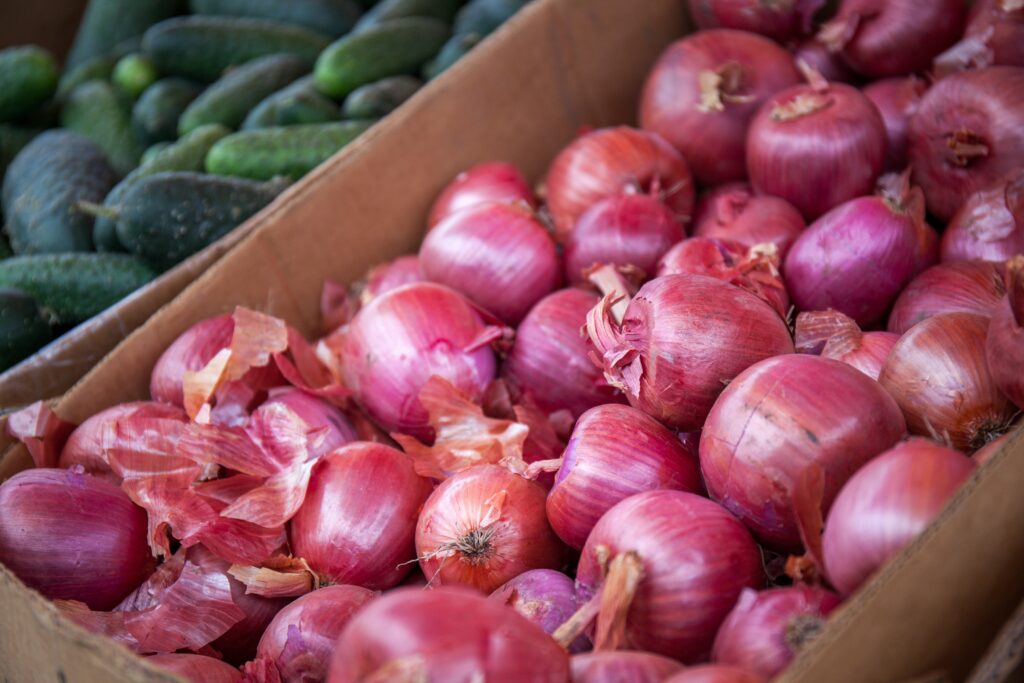 Since mid-2022, the price of the humble red onion has been increasing in the Philippines. In December of last year, the price surged to around 700 pesos ($12.80; £10.40) per kilogram. Making onions more expensive than the equivalent amount of beef for Filipinos.
A staple of Philippine cooking, the country consumes approximately 17,000 metric tons of onions every month.
A myriad of shortages, plant pests, climate, inflation, and importation have caused the price to soar. This has left rural farmers most at risk.
Pest infestations have ravaged onion farmers' crops
Fall armyworm (Spodoptera frugiperda) is a devastating invasive crop pest. Since its arrival in the Philippines in 2016, farmers have struggled to control it. Onion farmers have suffered huge losses.
In Bayambang, a town in the northwest of the country, around 1,500 ha is dedicated to onion farming. Fall armyworm infestations have destroyed over 800 ha of onion plantations. This has left the town officially under a state of calamity.
Farmers resort to the overuse of chemical pesticides putting them into debt. However, this has caused the pest to build up resistance. Farmers then buy more pesticide. They are trapped in an ineffective cycle they cannot afford.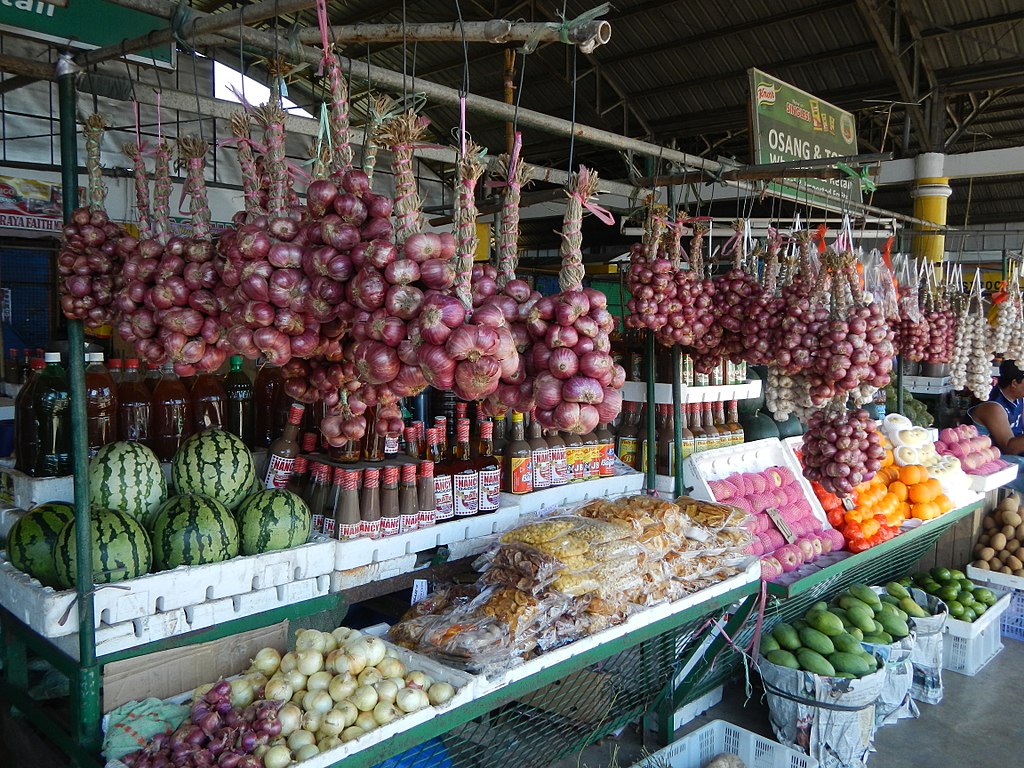 Farmers are vulnerable to climate change
The Philippines also experiences extreme weather. Climate change has only made matters worse and heavy rains have battered farming communities.
A series of storms in 2022 destroyed onion crops. Farmers have no choice but to replant their crops but they plunge further into debt.
"Developing countries lose more when these climate shocks hit, and have fewer resources to cope with the adverse effects of these shocks," Philippines President Ferdinand Marcos Jr. said at a summit of the Association of Southeast Asian Nations in November 2022.
Severe Tropical Storm Nalgae (known locally as Paeng) in October 2022 caused 1.3 billion pesos ($23 million; £19 million) in damage to agriculture. This only pushes inflation up.
Importation clashing with onion farmers' harvest
In response to the shortage and hefty price tag, the government has increased imports of onions in 2023. The timing has however, clashed with the harvest period which begins in February until April.
The imported onions will help to drive down the price but critics say that they should have been brought in many months ago. By bringing imports in now, onion farmers are likely to lose out again.
As the latest harvest starts to come in, farmers won't be able to take as much advantage of the market. The price may drop to a point that hurts farmers but benefits traders.
There has also been an increase in onion smuggling. The Department of Agriculture has said that it ramped up anti-smuggling efforts in late 2022.
No suitable storage for onion farmers
At the last harvest, farmers had to sell their onions at a loss. Or, excess crop was left to rot because no suitable storage was available.
Tons of rotten onions were left on roadsides and riverbanks. This is detrimental to the environment and is yet another loss of income for smallholder farmers.
Farmers need support post-harvest too. Without consideration for the entire value chain, the glut in onions went to waste.
Livelihoods at risk
With many farmers still struggling to cope with the pandemic-induced economic slowdown, the case of the onion represents the story of many smallholder farmers.
Rural communities are the most vulnerable to climate shocks and pest invasions. Without sustainable support, they rely on harmful pesticides and find themselves in a cycle of debt.
Access to reliable farmer advisory services can be a powerful tool out of poverty for smallholders. Rural communities benefit from increased knowledge and tools, links to new technology, and access to better finance and markets for their crops.
It remains to be seen if onion prices in the Philippines will stabilize with the imports and the pending harvest.
---
Useful information
CABI scientists share knowledge on fall armyworm diagnostics, ecology and its management in Philippines
CABI shares expertise on crop pest and disease importation risks affecting authorities in Philippines
Fall armyworm in Asia: a guide for integrated pest management
Sources and further reading
As onion prices fall ahead of imports, farmers' livelihoods, lives at risk
The rise in onion prices – and why late imports don't help
'It's like gold': Onions now cost more than meat in the Philippines
How the Onion Became the Symbol of Inflation in the Philippines
Lives destroyed as armyworms invade Philippine 'onion capital'
Armyworms ravage 700 hectares of onion farms in Pangasinan town
Cost of living: How onions became a luxury in the Philippines
Related News & Blogs
The state of BCA use in Bangladesh The use of biological control agents (BCAs) to manage pests is a concept not yet fully embraced by farmers. This is especially true in Bangladesh, where the invasive pest, fall armyworm (Spodoptera frugiperda), has af…
7 August 2023