As the UN Biodiversity Conference (COP15) is now underway in Montreal, Canada, until 19 December, we take a look at how the CABI BioProtection Portal can contribute towards a more biodiversity-friendly way to produce food and feed our growing planet.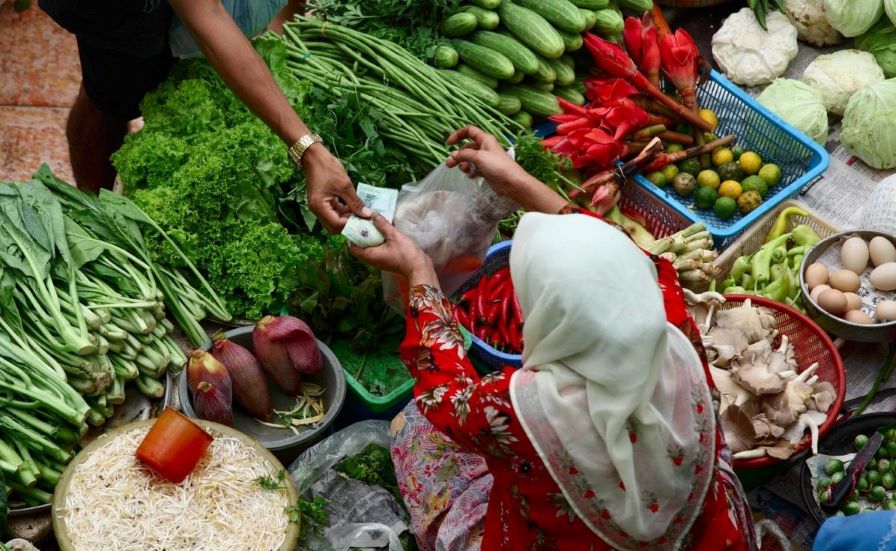 The pressure to find a more sustainable way for food production is growing.
A global warming of 1.5 °C is projected to have a major impact on agriculture and the ability to feed the world's 7.8 billion people. Projections on yield show a drop of up to 50% and crop revenue is forecast to fall by as much as 90% by 2100.
This is set against the context of crop pests and diseases already being responsible for up to 40% of crop production losses.
The figures come at a time when 690 million people are hungry and two billion people do not eat a nutritious diet.
Market for pesticides and biopesticides
To try and feed the planet, the agrochemical market worldwide plays a major role. But it is feared that the impact of pesticides on human health and the environment is too great a price to pay.
Pesticides – a catch-all term for the herbicides, insecticides and fungicides applied to crops from seed to harvest – are big business. The sector was worth USD $225.7 billion in 2021 and is expected to increase to more than US $290 billion in 2030.
However, the global biopesticides market, is worth a lot less at USD $6.51 billion. Though, this is expected to nearly triple in value to USD $18.15 billion by 2029.
Biological control – or biocontrol – is the use of living organisms, such as insects or pathogens, to control pest populations. Biological control products are seen as safer to use and more sustainable for the environment, while maintaining biodiversity by limiting the negative impact on non-target species.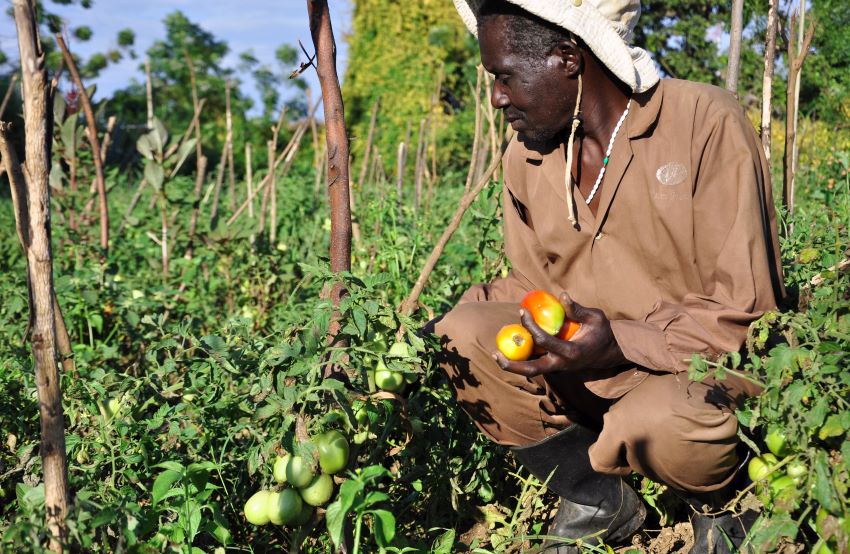 Climate change impacts
Africa accounts for around 2-3% of global greenhouse gas emissions but is expected to suffer disproportionately from their impacts. A warmer climate is thought to be accompanied by a decline of 9% of the maize yield in West Africa and 20-60% of the wheat yield in southern and northern Africa.
This is set against the context of crop pests and diseases already having a devastating impact on Africa's agricultural economy.
Research conducted by CABI scientists, for instance, suggests that a range of Invasive Alien Species (IAS) cost Africa's agricultural sector USD $65.58 billion a year.
The challenge is clear. How does the world feed the growing populations while maintaining biodiversity, without an overreliance on pesticides where the impact on human health and the environment is pertinent?
Integrated Pest Management
The answer could be a move towards greater Integrated Pest Management (IPM).
This is where farmers employ a mixed approach to protecting their crops – combining both pesticides and biological control methods.
And there is appetite for the move to reduce the reliance on pesticides – not least in the demand for organic food but also from bodies, such as the European Commission, who in June 2022 proposed a 50% reduction on their use by 2030.
Meanwhile in Ghana, since 2017, the proportion of farmers using biopesticides has increased thanks, in part, to national policy recommending their use and subsidies to fund them.
Sustainable food production – research and development
CABI advocates the use of biological control products where possible as part of an IPM approach to crop pest and disease management.
It recently led a review that highlighted how the natural enemy Telenomus remus could be effective in the fight against fall armyworm in affected countries.
The fall armyworm is a significant pest of over 100 crops but favours maize. CABI research estimates that the pest causes annual yield losses of around USD $9.4 billion in Africa alone.
One product which is helping users to discover information about registered biocontrol and biopesticide products around the world is the CABI BioProtection Portal.
This has already had more than 1 million visits – helping growers and agricultural advisors to identify, source and correctly apply biocontrol and biopesticide products against problematic pests in their crops while reducing negative effects on biodiversity.
Adoption of greater IPM
The European Parliament's Committee on Development in 2021 commissioned a paper 'The use of pesticides in developing countries and their impact on health and the right to food.'
In this document, a series of recommendations were made to reduce the health and environmental impacts of pesticides used in developing countries. It also encourages a shift towards the use of more biopesticides as soon as possible.
Among the recommendations are a call to strengthen research and extension in the fields of agroecology, organic farming and IPM.
In particular, greater support is called for network initiatives on these themes among local universities and farmer associations in developing countries.
PlantwisePlus and sustainable food production
One CABI-led global programme which is working towards this end is PlantwisePlus.
The programme, which is being run in Kenya, Pakistan, Zambia, Bangladesh, Uganda and Ghana, seeks to accelerate the availability of nature-positive and low-risk plant protection products to reduce reliance on high-risk farm inputs.
The world is facing a food crisis exacerbated by conflict, climate change, biodiversity loss and pandemics.
An IPM approach to crop pest and disease management may not solve these challenges in itself.
However, it must be seen as a major step forward as part of a more holistic approach to our food value chains and our increased appetite for food consumption.
Find out more about the CABI BioProtection Portal, by visiting www.bioprotectionportal.com.
Acknowledgements
The CABI-led PlantwisePlus programme is financially supported by the Directorate-General for International Cooperation (DGIS), Netherlands; European Commission Directorate General for International Partnerships (INTPA, EU); the Foreign, Commonwealth & Development Office (FCDO), United Kingdom; the Swiss Agency for Development and Cooperation (SDC); the Australian Centre for International Agricultural Research (ACIAR); the Ministry of Agriculture of the People's Republic of China (MARA)
Related News & Blogs
Championing sustainable agriculture by promoting lower-risk plant protection solutions to tackle crop health challenges is a key objective of CABI's PlantwisePlus programme. In particular, the managing of plant pests and diseases. A cornerstone of this…
24 November 2023