India is the world's largest producer of cotton. It is one of the country's major cash crops with nearly 6 million farmers making a living from growing cotton.
The Better Cotton Initiative helps make cotton farming a more climate-resilient, environmentally friendly and responsible business. Working with smallholders, farm workers and communities, the Better Cotton Initiative aims to catalyse the transformation of cotton production through investments in capacity-building programmes.
The initiative requires a thorough knowledge of good agricultural practices in cotton cultivation. As such, CABI South Asia has been working with the Better Cotton Initiative to share its knowledge of biological control and the sustainable management of cotton pests and diseases.
A recent three-day training program for integrated pest management practitioners sought to strengthen their understanding of biocontrols and motivate them to promote the use of safer products among farmers. The aim is to reduce pesticide use among cotton growers and increase agricultural practices that are safer for the environment and cotton-growing communities.
The three-day workshop covered plant health problems, causal organisms, natural enemies and extension materials.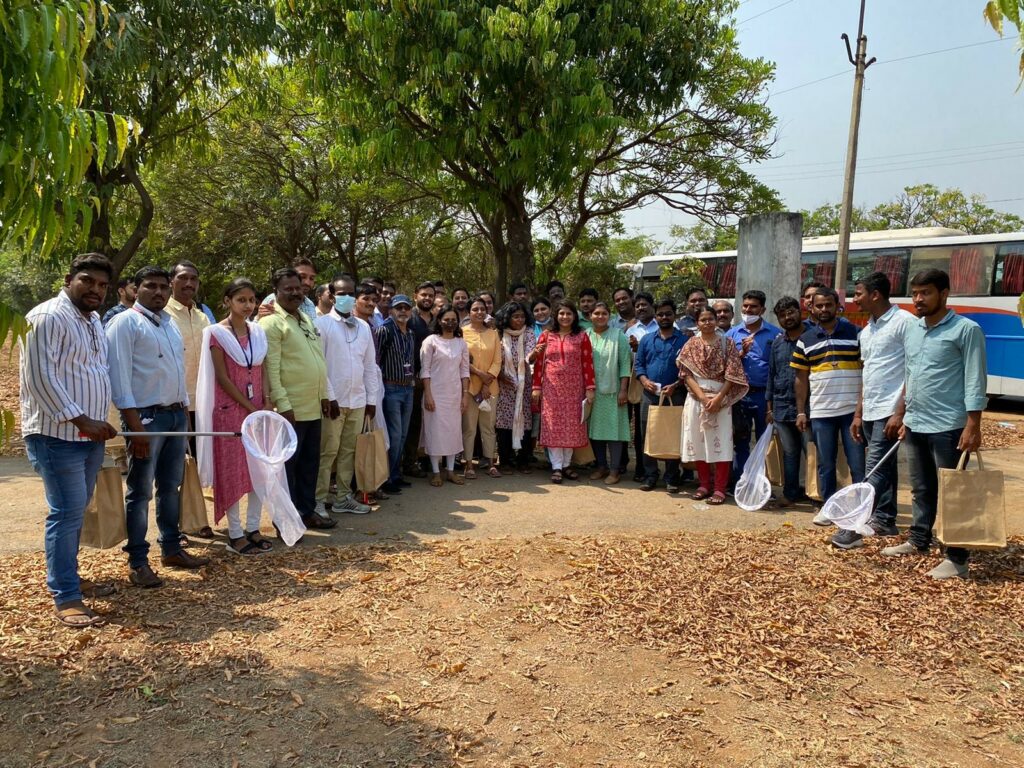 Signs and symptoms of cotton disorders
One area the course focused on was the signs and symptoms of cotton disorders and the difference between these. A symptom is a visible effect of disease on the plant while a sign is the physical evidence of the damaging factor.
Typical signs of cotton disorders include:
– Pests like aphids; usually found in large clusters on the leaf
– Mealybugs; found as a white patch on the plant body which is often confused as fungus
– Scales are usually observed as brown spots on the leaves
Common symptoms of cotton disorders include:
– Aphids, which cause leaf distortion and reddening of the leaf
– Mealybugs also cause leaf distortion,
– Severe infestation of scales causes yellowing, wilting or sometimes dieback.
During the course, students gained an understanding of how to identify the signs and symptoms of plant diseases and how to monitor plant health.
Cotton pests
Next, the participants identified some of the organisms infesting cotton plants. These included typical cotton pests such as aphids, thrips, cotton pink bollworms, jassids, white flies and tobacco caterpillars.
The students then learned about natural enemies. These beneficial parasites, pathogens and predators can be used to biologically control pest insects and mites and are an important component of sustainable crop production.
Day two of the course allowed the students to see the pests and diseases of cotton and their natural enemies in the field. Students carried out insect collections using aspirators, insect nets, forceps and brushes.
Effective sampling and monitoring are essential for understanding the abundance and diversity of pests and natural enemies. The team took the specimens back to the classroom to identify and classify them according to their natural enemy/pest groups.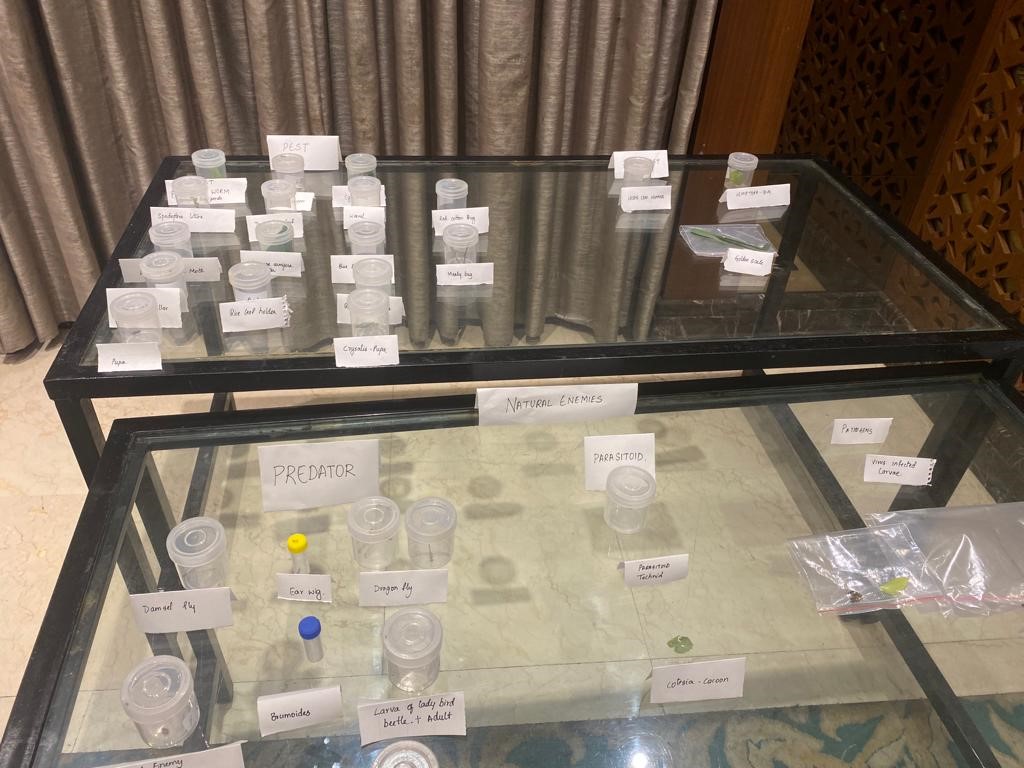 Natural enemies
Some of the natural enemies collected included predators such as dragonflies, damsel flies and ladybirds and parasites including Tachinid and Cotesia.
This led the students to look more closely at the natural enemies of cotton pests and different strategies for conserving these species. Maintaining natural enemy populations can be important for maximising crop yields when used with other integrated pest management practices.
Next up, the course leaders tasked the students with designing a landscape model to improve the concentration of the natural enemies in a particular area. The participants got to investigate the current status of a particular landscape and working out a model to conserve the natural enemies in that area.
Landscape models are used for the conservation of biological control agents through different strategies for increasing natural enemies, soil microbials and macrobials, enhancing predatory birds to control rodents and reducing pesticide application.
Extension materials
Finally, the students looked at extension materials and how to write them, using the Plantwise Knowledge Bank's Pest Management Decision Guides (PMDG) as a guide.
CABI's PMDGs provide integrated pest management information for a range of crop pests and diseases. Guides are split into green guides and yellow guides. All PMDGs provide information on prevention, monitoring and direct control, with yellow country-specific guides providing additional information on safe chemical options available in that country.
Extension materials ensure the correct and effective transfer of information to farmers. The participants looked at how to communicate simple messages that will motivate farmers to use integrated pest management rather than relying on pesticides.
Outlook
Up to 40% of major cotton crop production losses occur due to weeds, pests, and diseases. Identification of these cotton diseases and pest attacks, plus timely recommendations from extension workers will help smallholder cotton farmers in India save more of their cotton crop. What is more, by motivating farmers to use integrated pest management and biocontrols, farmers can grow cotton – and other crops – more sustainably.
Further reading
https://www.cabi.org/news-article/cabi-helps-pakistan-s-cotton-industry-to-reduce-losses-of-around-350m-a-year/
Related News & Blogs
Madhu Manjari (standing, back left) with workshop participants Food security and food safety are two complementing elements of a sustainable future. Unexpected crop losses due to pests and diseases lead to food insecurity, and indiscriminate pesticide…
2 October 2023