This article was originally published on the CABI BioProtection Portal blog. Visit the original blog post here.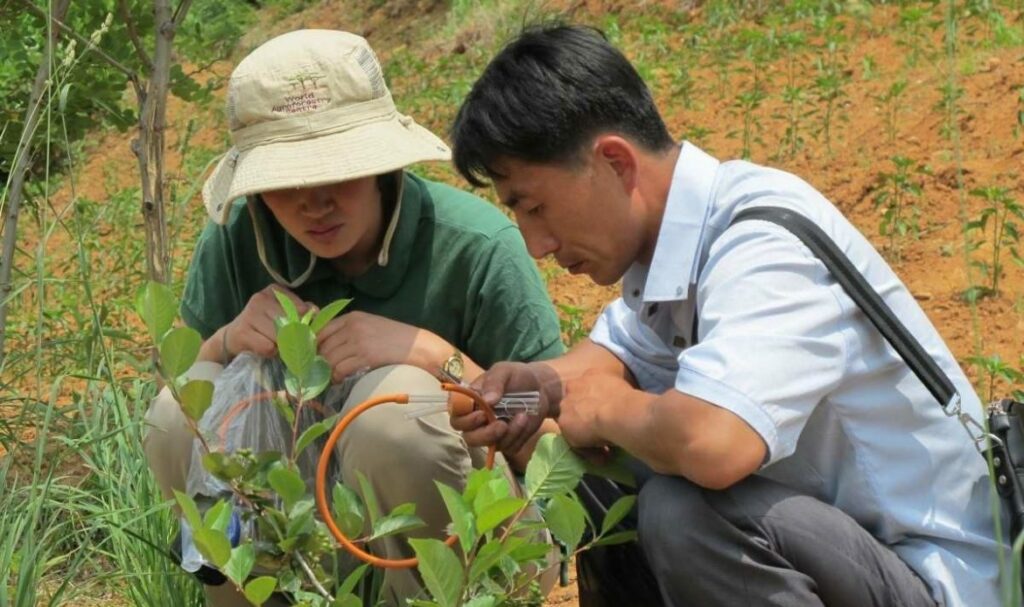 Integrated pest management (IPM) is an environmentally friendly approach to managing crops. "IPM is the careful consideration of all available pest control techniques", the FAO describes on its website.
Integrated pest management includes implementing various biological, chemical, physical and crop specific (cultural) techniques. This encourages healthy crops and minimizes the use of pesticides. Reducing the use of pesticides reduces health risks to people and the environment. In this way, integrated pest management is a sustainable form of pest management.
Integrated pest management, as a sustainable form of agriculture, aims to:
– Manage pest damage in the most economical way
– Limit impact to people, property and the environment
– Avoid negative implications for the farmer
– Improve biodiversity and conservation
– Protect the human right to food
How does integrated pest management (IPM) work?
Integrated pest management programmes include a number of steps. These are pest management evaluations, decisions and controls.
Growers usually employ a five-step approach while conducting integrated pest management.
The five steps include:
Pest identification
Setting an action threshold
Monitoring
Preventing
Controlling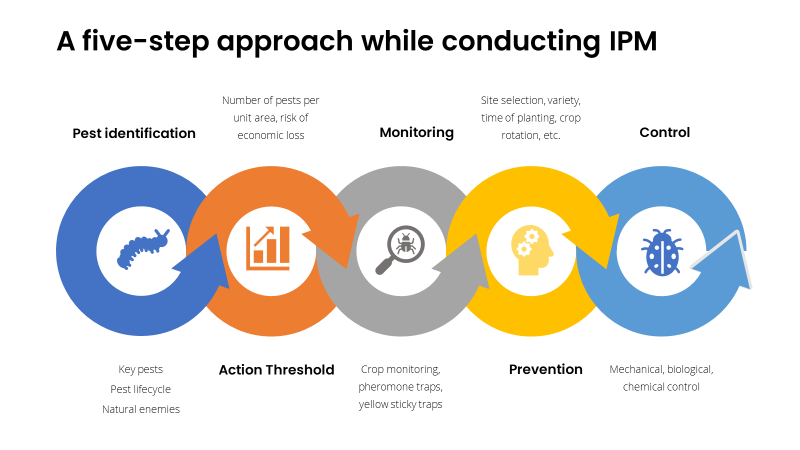 Pest identification for integrated pest management (IPM)
When identifying the weed, insect, or plant disease it is ideal to have a sample of the pest. This ensures it is identified correctly.
Use the Plantwise Diagnostic Field Guide. This tool diagnoses crop problems and makes recommendations for their management.
Or use our Invasive Species Compendium identification guides. Check out the search function.
Setting an action threshold for integrated pest management (IPM)
Setting an action threshold is one of the most important aspects of integrated pest management. It is the guideline that indicates when pest levels have been reached (i.e., the number of pests per unit area) to justify starting the tactics to avoid or diminish pest damage.
When setting action thresholds for your integrated pest management strategy, it is helpful to ask:
– Is there an economic threat and what is the cost of taking action?
Unless the pest threshold is exceeded, the grower will not need to take any action. The cost of control should be less than or equal to the estimated losses caused by the pests, if left.
– What are the risks to health and safety?
When a pest poses a threat to human health or safety, the action threshold should be reduced. For example, if grain and flour pests are found in food for human consumption.
– Is there the potential for visual damage?
Damage in the appearance of any product can cause concern. Damaged products are difficult to sell.
Monitoring and integrated pest management (IPM)
The thresholds should be based on regular crop monitoring. Keeping good records of pest populations is important.
The thresholds could be set based on:
– The average number of pests caught per trap each week
– The percentage of damaged or infested leaves or plants discovered during examination
– The number of pests dislodged for every beat or shake sample
Thresholds should be flexible. Monitoring and management should be adjusted as needed to find the right threshold for your situation.
Prevention and integrated pest management (IPM)
Prevention is a key step in integrated pest management. It focuses on how to prevent pest populations from building up to economically damaging levels.
Integrated pest management aims to prevent pest problems. This method of pest management is often cheaper with better results in the long run. Even if prevention does not eliminate pests, it should lower their numbers. This makes them easier to control.
Among others, preventive actions include:
– Crop location
– Variety selection
– Strategic planting and crop rotation
– Mechanical, physical, and cultural crop protection methods
– Water management
– Optimization of plant nutrition
– Protecting natural habitats near farmland
Control and integrated pest management (IPM)
Pest control is required only if the action thresholds are exceeded.
Control methods include:
– Pest trapping
– Heat/cold treatment
– Physical removal
– Pesticide application
It is important to record pest control actions, to evaluate the success of the strategies implemented. This can be done by keeping:
– An updated record of each pest control used, including all pesticide applications
– Evidence of what non-chemical control methods were considered and implemented
– The lessons learnt for preventing future pest problems
Why is integrated pest management (IPM) important?
Farmers must produce more crops to meet the demands of a growing global population. To reduce losses and boost yields, agricultural technologies must be continuously improved. The problem is to do so while maintaining environmental protection.
Integrated pest management is a critical component of the solution. It is used increasingly in developed and developing countries for long-term, sustainable agriculture. It produces sufficient, safe and high-quality food. It also improves farmer livelihoods, and conserves non-renewable resources.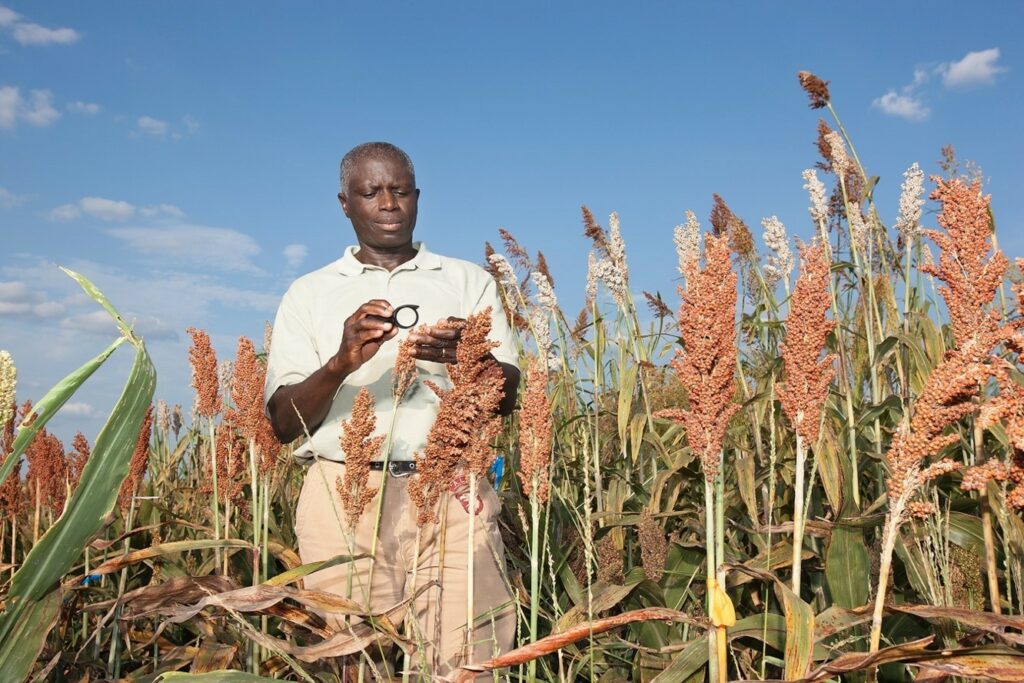 What are the benefits of integrated pest management (IPM)?
The County of Santa Clara in the USA gives a helpful explanation of the overall benefits of an integrated pest management approach. It "integrates preventive and corrective measures to keep pests from causing significant problems, with minimum risk or hazard to humans and desirable components of their environment."
Integrated pest management provides multiple benefits not only for people but also for the environment. Public Health Notes discusses some of these benefits, as does Crop Life Benefits include:
– Lessening negative impacts on biodiversity as well as soil and water resources
– Lowering health risks for farm labourers
– Reducing the risk of insect resistance or recurrence
Additionally, growers who use an integrated pest management approach can achieve these benefits:
– Increasing crop profits as a result of improved pest control
– Maintaining market access
– Reducing the risk of restrictions for their produce due to pesticide residues
– Increasing public confidence as a result of following safer procedures
---
The CABI BioProtection Portal is a free tool to discover natural, registered biocontrol and biopesticides around the world.
---
Find out more about CABI's work in IPM:
Plant doctors: fighting crop pests through integrated pest management
CABI's expertise in Integrated Pest Management shines at 10th International IPM Symposium
MARA-CABI's Integrated Pest Management course at the Graduate School of CAAS reopens after Covid-19 restrictions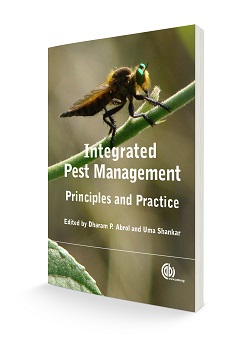 Principles and Practice
Edited by: Dharam Abrol, Sher-e-Kashmir University of Agricultural Sciences and Technology, Jammu, India, Uma Shankar, Sher-e-Kashmir University of Agricultural Sciences and Technology, Jammu, India
Related News & Blogs
Championing sustainable agriculture by promoting lower-risk plant protection solutions to tackle crop health challenges is a key objective of CABI's PlantwisePlus programme. In particular, the managing of plant pests and diseases. A cornerstone of this…
24 November 2023