The CABI Academy team continues to make improvements to ensure the CABI Academy is accessible to as many people as possible.
We have nearly 12,000 registered users from all over the world. Through a programme of continuous user research and ongoing improvements, we aim to minimise the barriers to those users accessing high-quality educational resources and activities.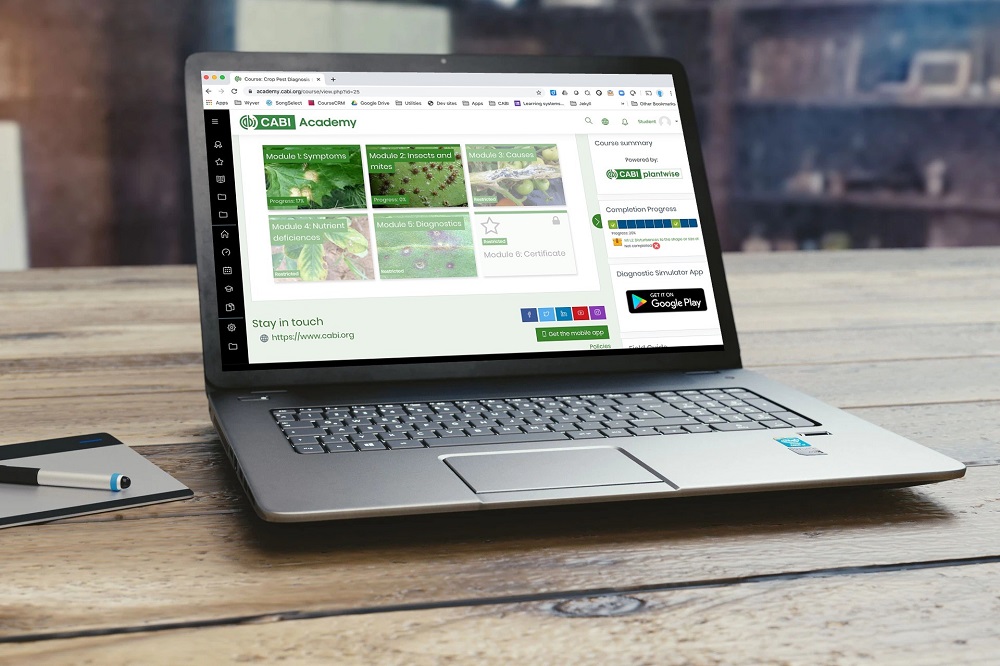 Thankfully, we are using Moodle as our core platform. The Moodle team works hard to maintain and improve its compliance with global accessibility standards. Find out more on the Moodle development website.
According to the Web Content Accessibility Guidelines 2.1, accessibility is about ensuring that information and user interfaces are:
– Perceived (ie. seen/heard/felt – regardless of ability or disability)
– Operated (ie. Made to work)
– Understood (ie. Comprehended)
– Robust (ie. Compatible with multiple user technologies)
As well as the platform itself, we have to look at the content that we're putting into it, and any plugins that we add. Alongside this, we need to prioritise the changes which will have the greatest impact on the most people.
User research
Much of that process involves understanding our users. To do this, we use a mix of quantitative and qualitative data, from sources such as:
– Usage analytics
– General and targeted questionnaires
– Anonymous behaviour tracking software
– User observation sessions
– User interviews
We use the data to identify where there are potential "pain points" for our users.
For example, our usage analytics shows clearly that nearly 50% of our users access the CABI Academy on a small screen device. Our original online courses were built using a commonly-used eLearning authoring tool that produces content that does not adapt well to small screens. Given the size of the problem, last year we went through the process to rebuild all those courses into a mobile-friendly responsive format.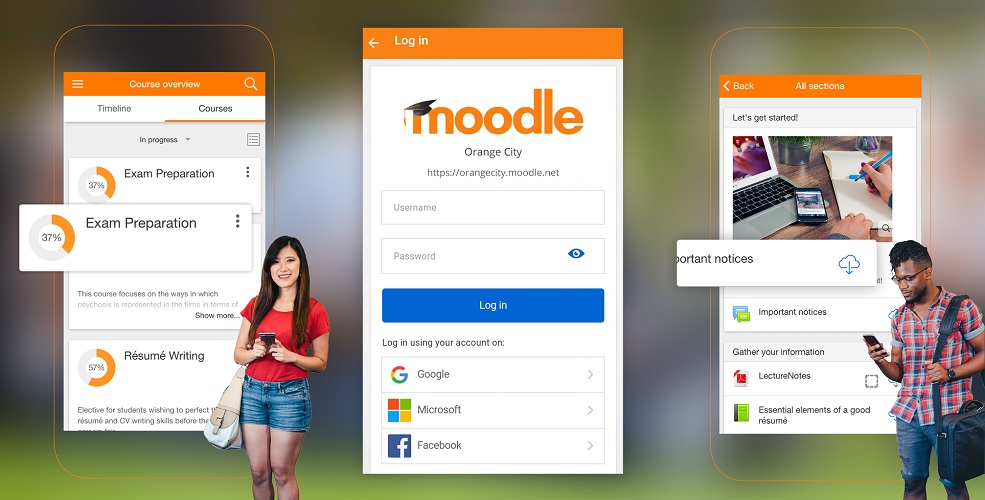 Internet access
Our research shows that many of our target audience lack good access to internet data. To support these users we are implementing three policies across our fully online courses:
All images to be automatically resized to a maximum of 800px wide. Even that may be too big for some, so we are looking at other ways to improve image resizing.
Videos to be used only where they are essential in order to communicate a complex idea. Even then we keep them as short, and simple as possible, and with minimal text or spoken language to avoid issues with translation.
Promote the Moodle Mobile app so that users can download the materials to use offline when they're away from a solid internet connection.
CABI Academy Translation
One of the key barriers to access is language. We cannot assume that everyone understands English, or has the technical capability to set up the automatic translation in their browser. We have started a three-level process to help users for whom English is not their first language:
Adding Moodle language packs for key target audiences. These translate the Moodle interface.
Adding a new Moodle HQ-sponsored plugin to enable any element of content to be translated into any of the languages available via the language packs.
Funding development of new functionality for this plugin so that any untranslated text is automatically passed through Google Translate.
We know that the machine-translated text will not be perfect. However, it is often better than nothing and gives us a foundation on which to make improvements using a more manual translation approach.
CABI Academy Readability
We place a lot of emphasis with our authors on readability. From the great research done by Jakob Neilsen, we know that, on the web, people tend not to read. Instead, they scan for meaning.
We try to help them in that process by following the standard guidelines for readable content:
– Short words and short sentences
– Chunked content with clear, meaningful headings
– Using bullet points for lists
– One idea per paragraph
– Bottom line upfront
Summary
Ensuring accessibility involves a combination of software engineering and user-centred design, of the software, the content that we add to it, and the way we configure that software.
We know we're not there yet. This is an ongoing process to identify improvements and make them happen. Japanese philosophy calls this "Kaizen", which is often described as the process of attaining perfection by continuous, daily changes.
You are welcome to join us on that journey, by creating a CABI Academy account and giving feedback, or just get in touch with academy@cabi.org.
Related News & Blogs
Last month a series of digital tools workshops occurred in Southern Jamaica. Organized by the PlantwisePlus team in collaboration with the Rural Agricultural Development Agency (RADA). These workshops aimed to showcase and promote the PlantwisePlus dig…
8 December 2023