Science needs women and girls, but they continue to be overlooked. International Day of Women and Girls in Science aims to inspire women and girls to have greater representation in the field of science.
CABI is proud of the invaluable contribution its own female scientists have made in applying scientific expertise to solve problems in agriculture and the environment.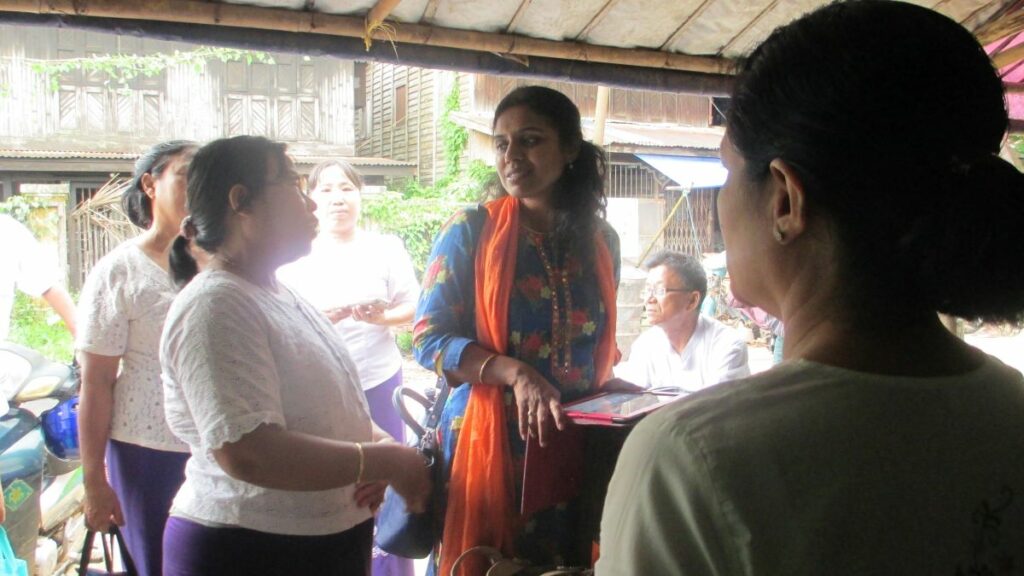 As part of International Day of Women and Girls in Science, we spoke with CABI scientist Malvika Chaudhary, Regional Coordinator for Plantwise in Asia. In the interview, Malvika discusses her love of science as well as her work with CABI. Listen to the Women in Science podcast with Malvika.
Thank you for joining us Malvika. Can you tell us a bit about your background?
I'm a trained entomologist working in the field of biocontrol for the past 21 years. I'm based in Bangalore in India. I work with CABI in South Asia but I'm also coordinating Plantwise in Asia, so I work with all four of CABI's centres in the region
Where do you think your love of science stems from?
I grew up in a location that was surrounded by thick forest, and for my education, I would travel almost 40 kilometres every day. Therefore, cities were viewed by me as a place to work, but home was always the countryside.
But I never realized that during this course of time I was growing so close to nature and all the disciplines that govern it. So, you know, science is all about natural surroundings, living organisms, their conservation, and that is how I discovered my love for this subject.  
What is it about science that interests you the most?
Science, you know, is all logic. It's the logic behind the existence of a human being, their mechanism, their survival. Not only human beings but all living creatures.
Did you always know that you wanted a career in agricultural science?
Seeing everyone around me having wholesome food and science helping in this was not an immediate connection. This came very gradually.
So, the initial attraction was that science would help me to stay close to nature. That really appealed to me.
I got into plant protection about 20 years ago, especially plant protection using living organisms – or biocontrol. And believe me, that was the nascent stage when biocontrol was just growing. It was really a herculean task to make people understand the technology and its benefit.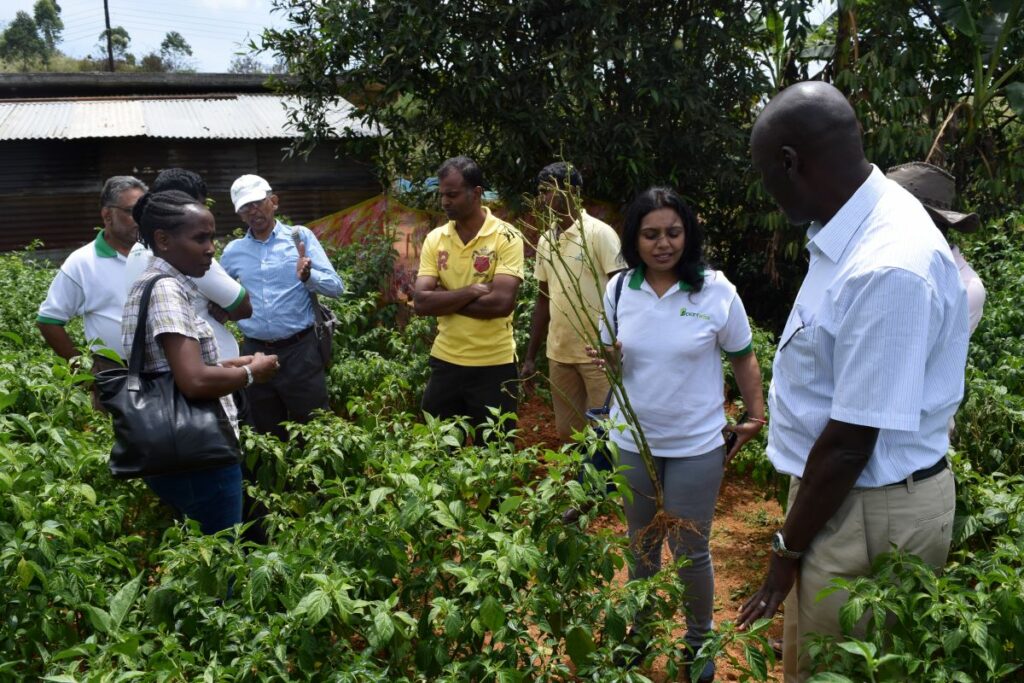 You've worked in this field for over 20 years now. What is it that you love most about it?
I love working with both plants and people, so honestly, every day I learn something new. Agricultural science is dynamic, things are changing so fast that it keeps you on your toes. 
Challenges are thrown at us by this science, but it is always very interesting to try to find out how to address them. It makes you very mature in your thinking. Eventually, you discover yourself working towards these outcomes that contribute to a better world.
You've been a key member of the CABI Plantwise team since 2013. How did you come to join the organization?
So, for every researcher, CAB Abstracts is a kind of lifeline when they're doing research work. And that was the first encounter.  
What are you currently working on at CABI?
I am the Regional Coordinator for Plantwise in Asia, and I look after programme partnerships and activities, which focus on food security. I am also the team invasive expert for CABI in South Asia.
The team and I are currently looking into testing tools and developing manuals for plant protection. We are also documenting the impact of interventions that have been put in place for invasive management.
I am also working on the CABI BioProtection portal, which promotes the utilization of biocontrol and biopesticide products around the world.
What about those thinking of following in your footsteps and pursuing a career in agricultural science?
I don't think anybody should follow in my footstep because everyone is unique and this new generation is full of vibrant ideas with better access to technology.
So, I am really hoping that they will take less time to achieve the kind of sustainable living goals the world is looking for. But I think anyone entering this field should set a goal for them to pursue with full passion.
Listen to the podcast
Further reading
Related News & Blogs
Many smallholder farmers around the world rely on good agricultural extension services to successfully grow their crops. Correct field diagnoses of plant health problems are an essential starting point, writes Dr Stefan Toepfer and Wayne Coles. However…
19 September 2023