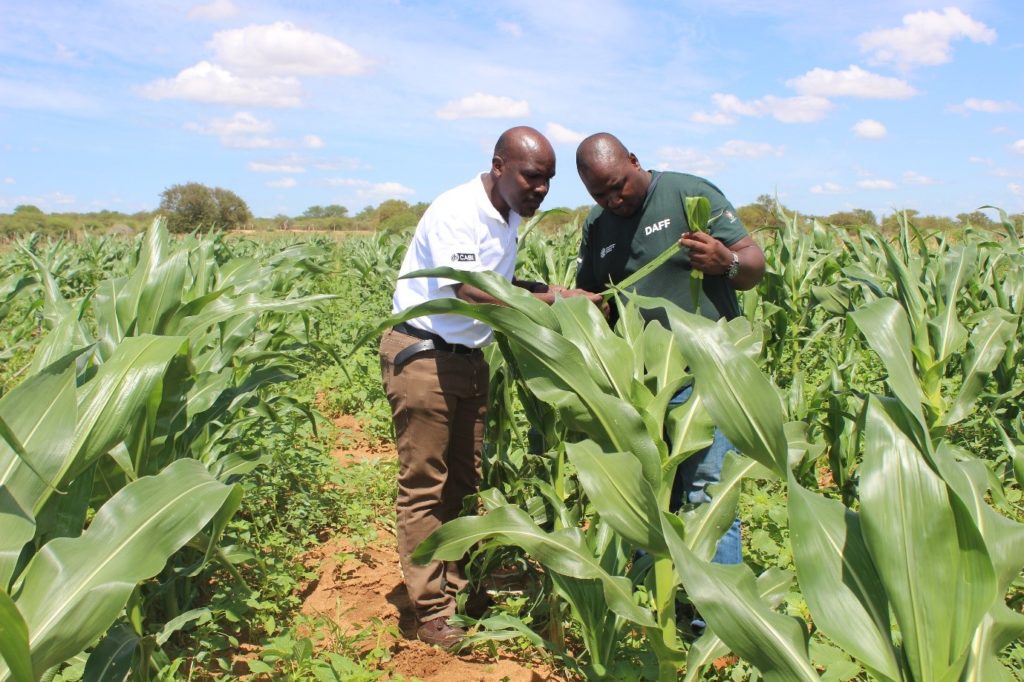 CABI has teamed up with John Cummings – UNESCO's 'Wikimedian in Residence' – to update Wikipedia species pages on a range of devastating crop pests and diseases including Fall armyworm, Banana Xanthomonas Wilt and Rice yellow mottle virus.
In total 19 species were chosen to be updated, using material from Plantwise-derived Pest Management Decision Guides (PMDGs) and Plantwise Factsheets for Farmers (PFFF), with the ultimate aim of increasing the reach of pest diagnostic and management advice.
Other species on the list that has been updated – representing 1% of species coverage on the Plantwise Knowledge Bank (PWKB) – include Cotton bollworm, Eggplant fruit and shoot borer and Zebra chip.
Those chosen are species commonly identified by millions of smallholder farmers at Plantwise plant clinics, have gained in popularity in the international news and previously only had basic information in Wikipedia compared to Plantwise-derived materials.
Dr Claire Beverley, Head of Plantwise Knowledge Bank, Knowledge & Data Management Team, said, "Plantwise aims to support the UN Sustainable Development Goals by improving farmers' yields and incomes while reducing the use of toxic pesticides.
"Digital innovations are a cornerstone of the help given to countries to improve plant health systems so that pest outbreaks can be prevented and managed more effectively.
"Not only is information on the Plantwise Knowledge Bank – through a range of apps, pest risk forecasts, e-learning modules and diagnostic services – key to the support package available but information on Wikipedia is also an important resource.
"We sought to update the information on the Wikipedia species pages which, we hope, will also drive 'traffic' to the Plantwise Knowledge Bank where more extensive help and advice can be found."
Prior to Dr Beverley and her team, including Gareth Richards and Martin Parr, working with Mr Cummings, she sought to review existing copyright and creative commons licence statements on donor-funded, open access CABI sites – which highlighted certain omissions and inconsistences.
This then led to the team writing a position statement on assigning and updating copyright and content licences in the PWKB and Invasive Species Compendium. The new guidance is intended ensure CABI's work is credited where used and provide clear procedure where attribution is given.
The licensing issues needed to be clarified before editing the Wikipedia content and, for the first time, individual copyright statements have been applied to all PWKB content.
Additional information
Main image: Dr Ivan Rwomushana helps scout for Fall armyworm – one of the featured species to update on Wikipedia pages – in Botswana (Credit: CABI).
Plantwise Knowledge Bank
Explore the full range of features of the Plantwise Knowledge Bank – including help to diagnose a pest problem, country specific resources and pest alerts – from the dedicated web pages.
Related News & Blogs
Many smallholder farmers around the world rely on good agricultural extension services to successfully grow their crops. Correct field diagnoses of plant health problems are an essential starting point, writes Dr Stefan Toepfer and Wayne Coles. However…
19 September 2023