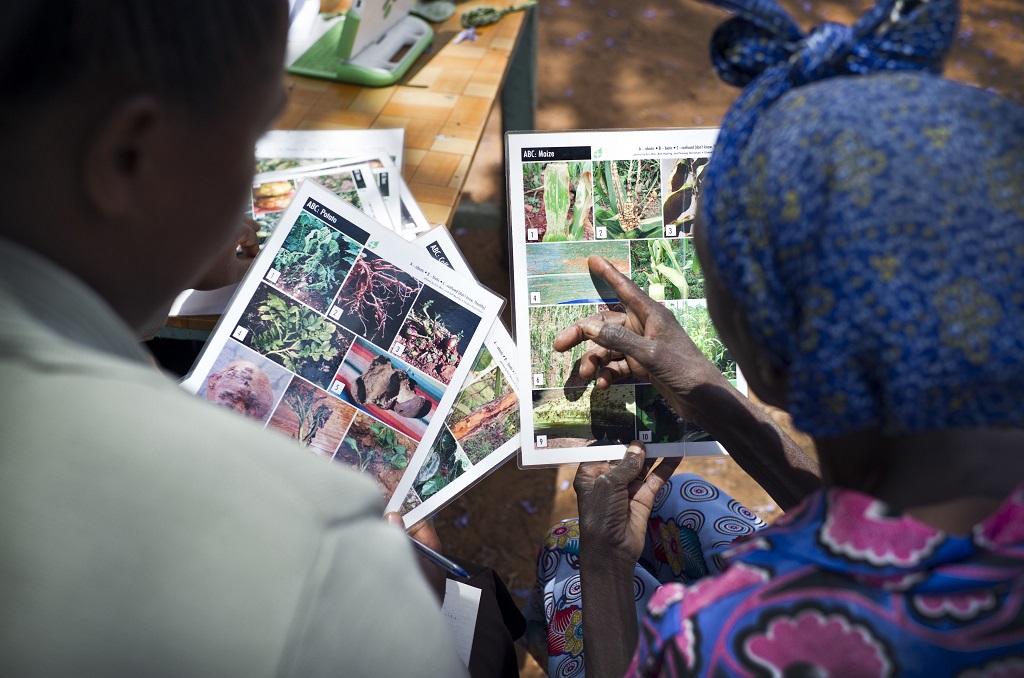 The Plantwise Knowledge Bank is a gateway to practical online and offline plant health information, and reinfocing agricultural advisory services around the world that provide plant health advice to farmers. It includes diagnostic resources, best-practice pest management advice and plant clinic data analysis for targeted crop protection.
The Plantwise Knowledge bank and the plant clinics are part of the Plantwise approach to strengthen national plant health systems.
In our continued quest to help users build the knowledge and skills they require to provide farmers with the information they need to lose less and feed more, we are calling for more content to increase the breadth and dept of content available on the Knowledge Bank.
We are looking for high quality, open access factsheets, that we can link to from the Knowledge Bank.
Currently we link to over 6,000 external factsheets, in nearly 40 languages, which are focused on diverse crop problems and include: a description, safe management advice, and clear images.
By sharing factsheets with us, you have the opportunity to reach more people in the plant health community in your country and globally with the information they need, while boosting the readership of your materials.
If you hold material on an open access site, like we do, we'd love to hear from you
Get in touch
Contact us via email to share links to factsheets or any queries: plantwise@cabi.org
---
You can also share this call for content by downloading and sharing this pdf flyer with your networks.
Visit the The Plantwise Knowledge Bank
Header image: ©Sven Torfinn for CABI
Related News & Blogs
PlantwisePlus and the Rainforest Alliance have collaborated on a collection of Pest Management Decision Guides (PMDGs) for Nicaragua. The PMDGs are available on the PlantwisePlus Knowledge Bank. They provide agricultural advisors and farmers with crop…
10 May 2023