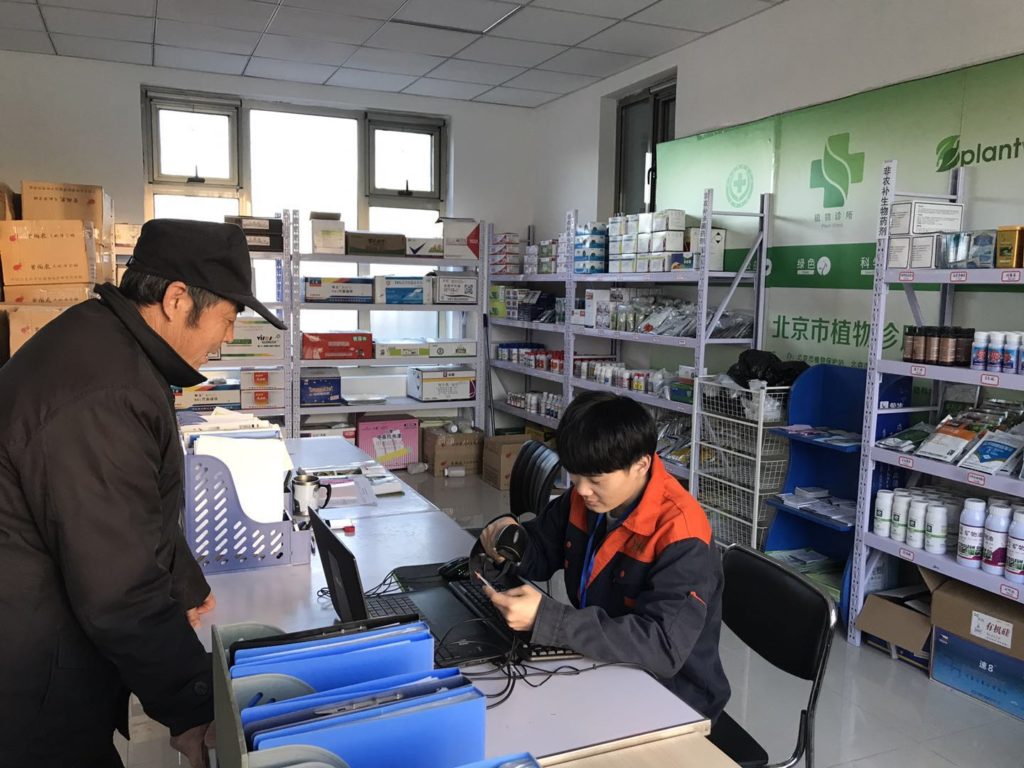 An innovative Integrated Pest Management-promoting extension services linked to Plantwise plant clinics in Beijing was awarded first prize at the Beijing Municipal Agri-Tech Extension Award in March 2020. This governmental prize has been awarded every three years since 1996.  This year the award recognizes the significant achievement on promoting integrated pest management (IPM)-compatible plant protection technologies through innovatively combining Beijing's "Green Pest Control Subsidy Programme" with the plant clinic network of Plantwise. These IPM-compatible plant protection techniques and products are known as "Green plant protection techniques or products" in China.
Plantwise was launched in Beijing in 2012. Working together with CABI, the Beijing Plant Protection Station (BPPS) as a local implementing organization of Plantwise has established and continues to run 86 plant clinics. The plant clinic service covers about 72% of the agricultural area of Beijing, including 1,106 villages in 13 districts.
From late 2017 onwards, the Plantwise plant clinic network in Beijing has been combined with a governmental "Green Pest Control Subsidy Programme" with the aim of reducing hazardous pesticides. This is also combined with the aim to better implement China's agri-policies for more sustainable agriculture.
Based on plant doctors' prescription forms, farmers are now able to buy IPM-compatible plant protection products at subsidized prices at registered agri-input shops. The subsidies are paid to the agri-input suppliers who deliver products to the shops. With technical support from CABI, a novel online data management platform, Beijing Pesticide Reduction Management System (BPRMS), was developed by BPPS to manage the plant clinics, prescriptions, and subsidy data.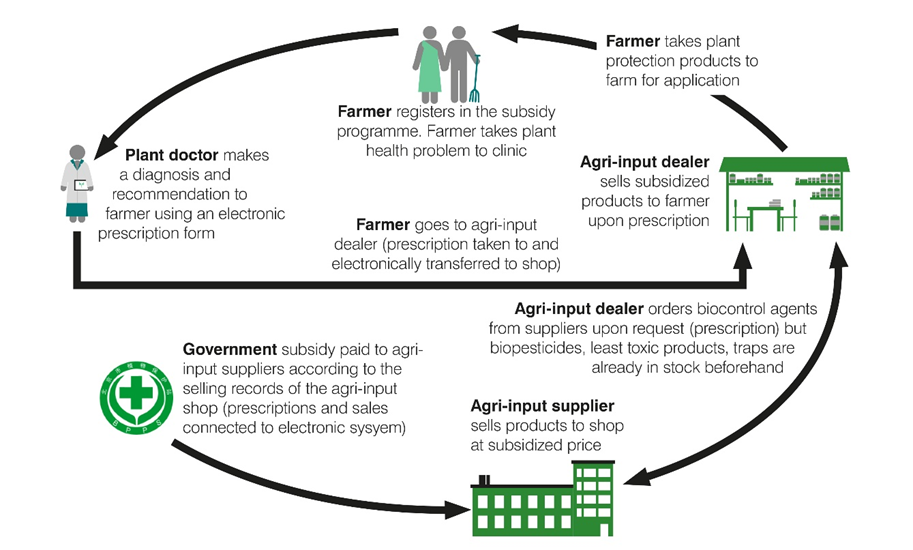 By March 2019, based on plant clinics prescription forms in the BPRMS, CNY 60 million (USD 8.8 million) of subsidies had been paid via BPPS for IPM-compatible products in the Beijing area. Recognizing the much better reach of governmental subsidies to smallholder farmers due to involvement of plant clinics, the Beijing Municipal government issued the Green Pest Control Subsidy Policy, which made CNY 100 million of subsidies available in the BPRMS.
This has had significant impact. A working paper has shown that non-chemical plant protection products increased by at least 20% and pesticides decreased by 4% between 2015 and 2018.
Dr Yan Qiao, Plantwise LIO Coordinator in Beijing and lead member of the award-winning team, said that the "plant clinic networks greatly improved the outreach and efficiency of implementing pesticide reduction through policy-driven IPM-compatible product subsidies, and helped famers to grow high quality, safer and more nutritious food to meet high value market requirements and thereby increase their incomes."
The plant clinic involvement led to a better reach of smallholder farmers, and facilitated a change in their agricultural practices leading to a reduction of problematic pesticides.
In Beijing alone, over 141,000+ prescriptions have been issued to farmers. Plantwise has also been launched in two other areas outside Beijing – Sichuan and Guangxi. Since 2012, almost 700 plant doctors have been trained and there are over 100 plant clinics in operation, with 33 new clinics established in 2019.
Read more:
Study shows Plantwise plays key role in helping to implement agri-policies to reduce China's reliance on pesticides
Implementing Agri-policies on Pesticide Reduction through Subsidies and Plant Clinics in China (CABI working paper)
Related News & Blogs
Championing sustainable agriculture by promoting lower-risk plant protection solutions to tackle crop health challenges is a key objective of CABI's PlantwisePlus programme. In particular, the managing of plant pests and diseases. A cornerstone of this…
24 November 2023