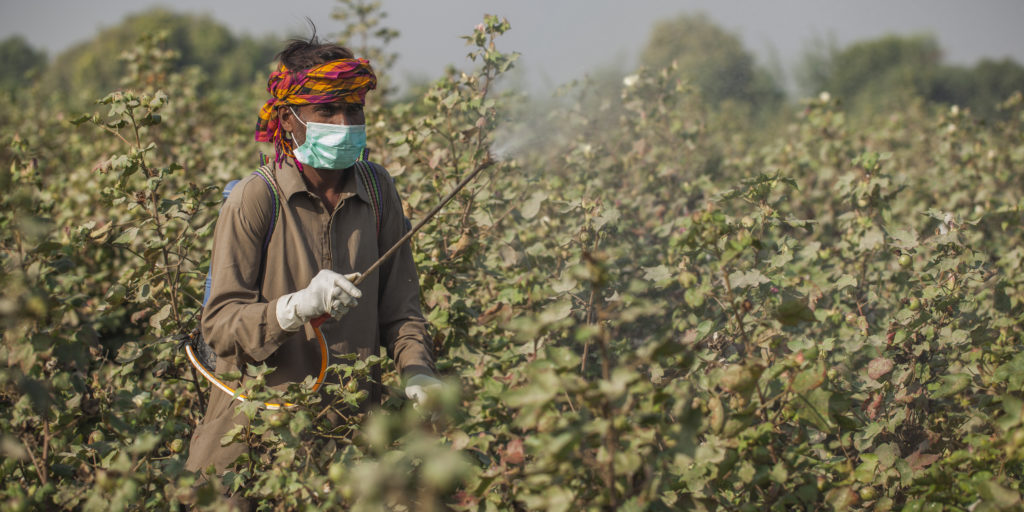 Pakistan's Department of Plant Protection (DPP) promotes the transition to sustainable crop protection systems. It promotes an integrated approach for crop protection policies and practices within the framework of Sustainable Food and Agriculture. Through a series of meetings with officials of DPP, CABI's Plantwise team has urged the department to enforce the regulations to minimize risks to agricultural production, natural resources, and human health and safety by effectively managing existing agricultural pests and diseases. This task won't be achieved without regulating the "red list" chemicals.
To conduct pesticide management including pesticide registration and residue control, the DPP's role is always crucial, leading the Plantwise team to highlight the programme's importance in achieving this task. The Plantwise programme is not only giving accurate and impactful recommendations to the farmers but it is also helping relevant departments to regulate the most devastating chemicals, like those that need to be banned in the country.
With the WHO classes of Highly Hazardous Pesticides, Plantwise Country Coordinator for Pakistan Muhammad Naeem Aslam and his team, convinced the DPP to call meeting of the Agricultural Pesticides Technical Advisory Committee (APTAC). This was well responded by DPP in its 53rd meeting held on August 1st, 2019, where the committee evaluated pesticide registration and application, and assessed a wide variety of potential human health and environmental effects associated with the use of these products.
The committee reviewed scientific data provided by Plantwise officials on these pesticide products and developed comprehensive risk assessments that examine the potential effects of these products and their ingredients on the human population and environment. Thereafter the committee made the decision to phase out highly hazardous pesticides subject to availability of safe alternatives. As a first step, the registration of pesticides falling under categories Ia and Ib of the WHO classification of hazardous chemicals has been stopped. However, according to the DPP's Deputy Director, Allah Ditta Abid, their use will not be banned completely until August 1st 2022 in Pakistan.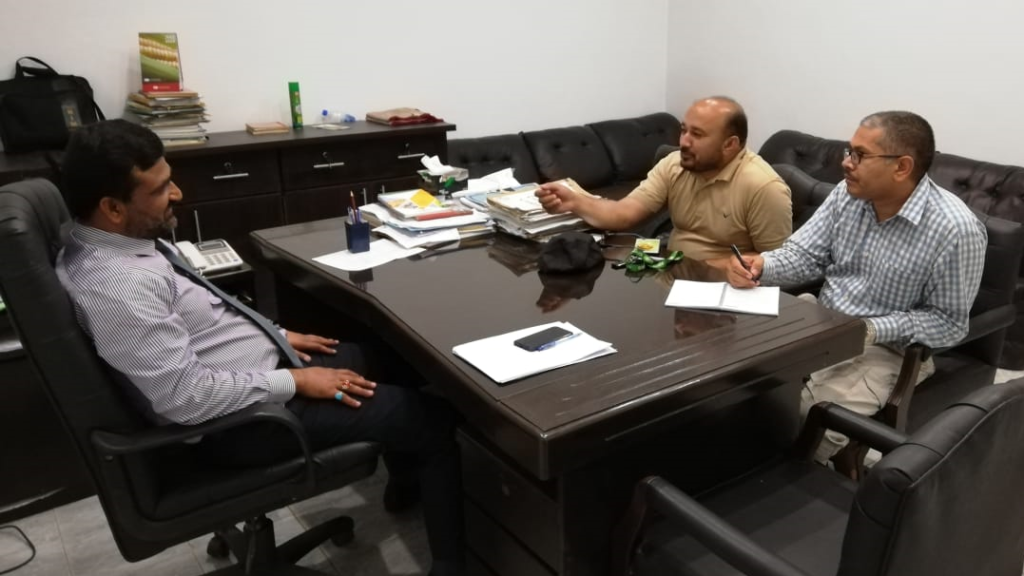 The DPP has also requested Plantwise officials to launch a project to revamp pesticide regulations in Pakistan in collaboration with DPP.
"Coordination and cooperation between the DPP and Plantwise will continue for better regulation and implementation of integrated pest management programmes," assured AD Abid. "And the DPP will extend its full support in development of a unique strategy and procedures for pesticides regulation," he concluded.
Together, governments plus Plantwise policy makers and stakeholders can establish international norms and find evidence-based solutions to respond to a range of social, economic, health and safety, and environmental challenges.
For more information, you can view and download the Pesticide Red List from the Plantwise website.
Related News & Blogs
As demand for food grows globally, farming practices must intensify. Farmers will need to use more low-risk tools to tackle plant pests and diseases. Pesticides are an important tool for pest management. However, they should be seen as part of a kit of…
24 August 2023