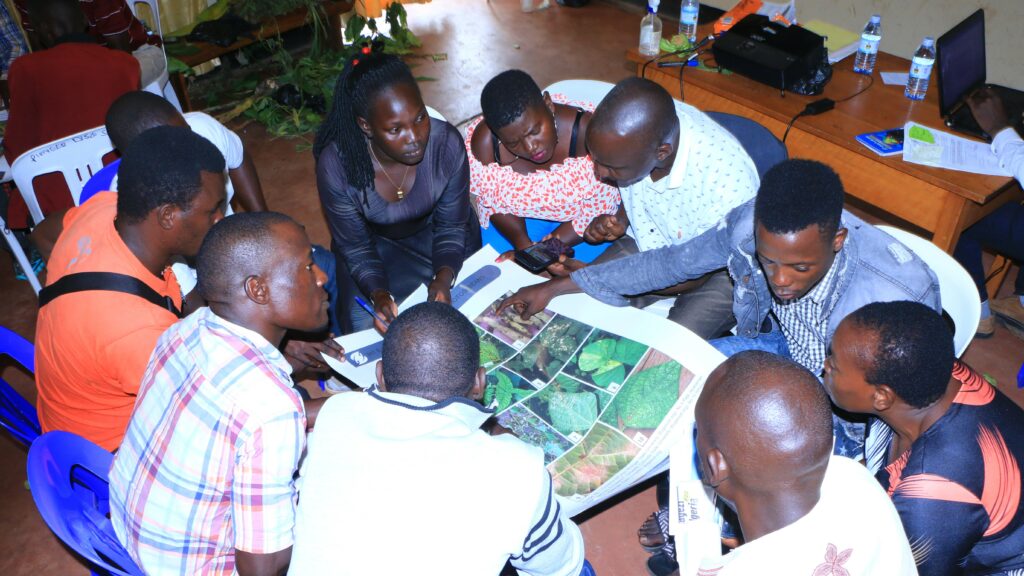 Youth agricultural training is bringing hope to young people in Uganda. Here, youth unemployment is a significant crisis. Around 70% of unemployed people are youths. There are ample job opportunities in the agriculture sector. However, many youths lack the skills they need to secure careers in farming.
CABI's Christine Alokit is a Communications and Extension Scientist from Uganda. She says, "A big majority of youths find themselves entrenched in unemployment. We believe, through agriculture, they can find sustainable livelihoods."
A youth agricultural training programme is changing the story for young people in Uganda. We look at this initiative and why it is showing signs of success.
The CABI-ZAABTA youth agricultural training programme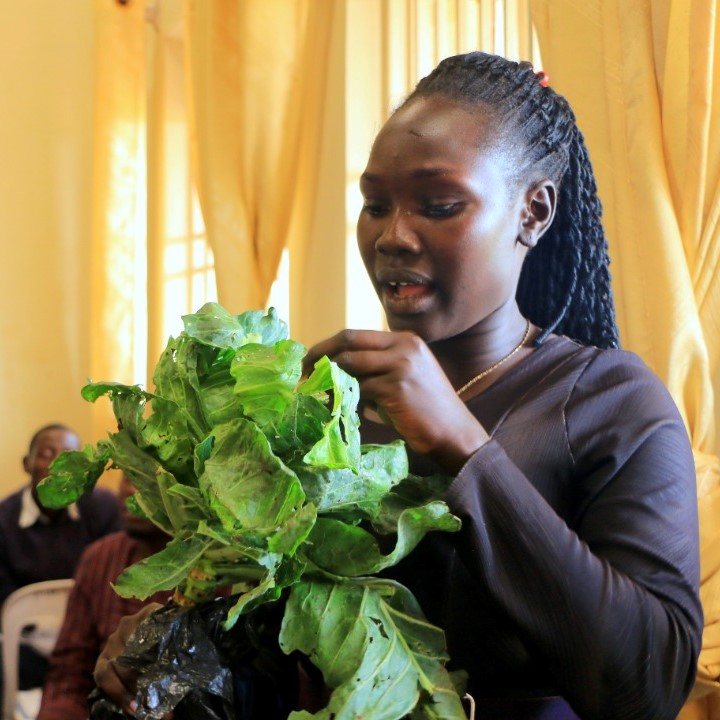 Under the PlantwisePlus programme, CABI is helping to deliver agricultural skills to youths in Uganda. Its ultimate aim is to fight poverty. CABI partnered with Uganda's Zirobwe Agaliawamu Agri-business Training Association (ZAABTA). This farmer association seeks to empower youths. It delivers the skills they need to serve major agricultural value chains.
In May 2022, CABI and ZAABTA launched a 10-day youth training programme. It brought together 27 youths and focused on plant health problems, diagnostics and management.
ZAABTA is currently working with over 1,000 youths to become village agents. Around 30% are female. The PlantwisePlus youth training will go a long way to supporting their efforts to boost youth agricultural skills.
1. Youth agricultural training focuses on essential pillars
The youth agricultural training focuses on various important pillars:
– Agricultural production
– Storage
– Processing
– Marketing
– Business skills
And soft skills such as mindset change training
The training also prioritizes three technical areas. These include plant health problems' diagnostics and management, soil testing and spray services provision. These are specific capacity or skills gaps for youths in Uganda.
The skills training focuses on support for communities where specific services are much needed. Spraying to manage pest problems is a good example of this. Furthermore, those who undergo the training will receive additional skills' refresher courses.
2. Youth agricultural training focuses on empowerment
Training opportunities have tended to target older people, leaving out youths. But this training focuses on empowering young people.
The programme does this in several ways. It focuses on business skills such as entrepreneurship and financial and managerial literacy. Soft skills focus on aspects such as self-realisation, communication, interpersonal, self-control and positive self-concept skills. Furthermore, strategic partnerships support access to financial credit and markets. These factors give young people the boost and confidence they need to succeed.
3. Youth agricultural training builds motivation
The youth agricultural training has built motivation. Moreover, it has increased the interest of the trainees in agriculture as a career path.
"When I return home, I am going to demonstrate to the farmers my new acquired knowledge to build confidence. And later, I will start charging a small fee," says trainee Hariet Namuli. She was unemployed but is now using the knowledge acquired from the training to help others. She wants to help farmers in her village. She would also like to start a plant clinic and attend more training to boost her skills.
4. Youth agricultural training prioritizes women
One of CABI's four areas of focus is women and youth. The Ugandan agricultural training prioritizes both. CABI assessed existing rural and peri-urban employment initiatives. Its goal? To explore job opportunities in agricultural services, focusing on production and service provision.
However, while looking into farmers' needs, CABI reviewed specific obstacles women farmers face. Challenges often prevent women from participating effectively in profitable value chains. The training seeks to address this.
5. Youth agricultural training brings the multiplier effect
Through Plantwise, CABI and the Ugandan government have worked together for over a decade. These efforts have empowered extension officers. (These are the experts who support farmers in the field). Involving youths in extension can have a multiplier effect.
Mr Byantwale is Commissioner for the Department of Crop Protection, part of the Ugandan Ministry of Agriculture, Animal Industry and Fisheries. He explains how CABI experts helped the ministry simplify messages delivered to farmers through extension. He is confident that including young people in extension can boost this further. He says that the multiplier effect of this will be "tremendous".
The youth agricultural training has brought people together from six districts. If the programme can expand the training regionally in all districts, skilled youths will fill the gaps where there are presently not enough extension workers, he explains. "This is the advantage of this training."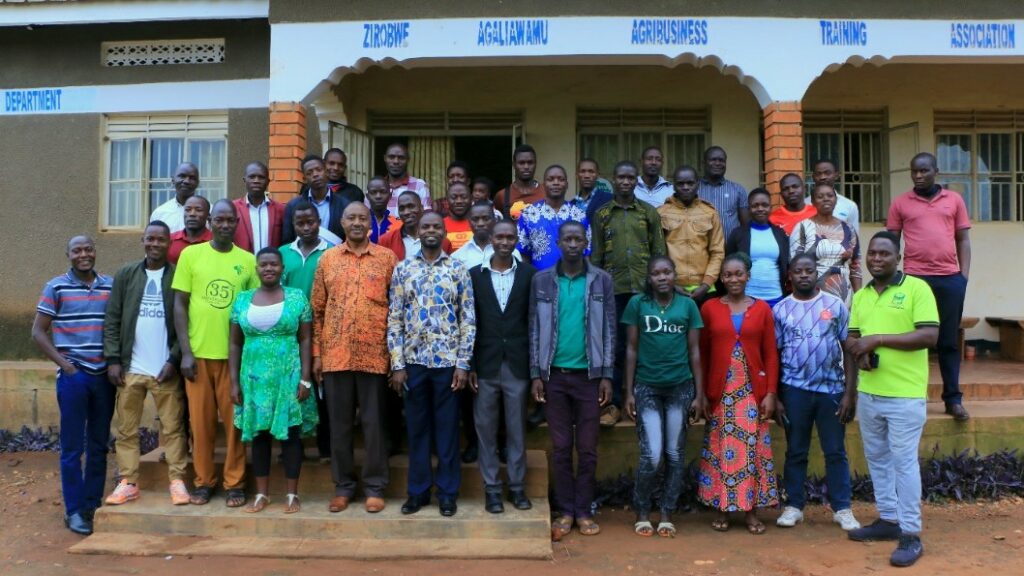 And next steps …
Dr Joseph Mulema, a Senior Scientist at CABI, says this is the first of many trainings that CABI intends to conduct. They will not only take place in Uganda but also in other target countries. The programme now plans to expand to Kenya.
---
Further reading
New study suggests innovative value chain financing approaches for youth engagement in agribusiness
Africa's youth want to cultivate careers, not just crops
Finding the farmers of the future: Encouraging youth engagement in agriculture
CABI Book: Youth And The Rural Economy In Africa: Hard Work And Hazard
Related News & Blogs
"At first, I don't think he wanted us in farming. He more wanted a nurse, or a flight attendant, or something like that." Justine is a young farmer in Jamaica who initially faced resistance from her father. She and her siblings are now preparing to tak…
19 September 2023