The plant health information collected through Plantwise plant clinics is a valuable resource. The Department of Plant Protection has set up a new National Data Centre in Karachi to collate clinic data. Plant health partners, stakeholders and other knowledge delivery systems will be able to use this information to make evidence-based decisions that strengthen plant health systems.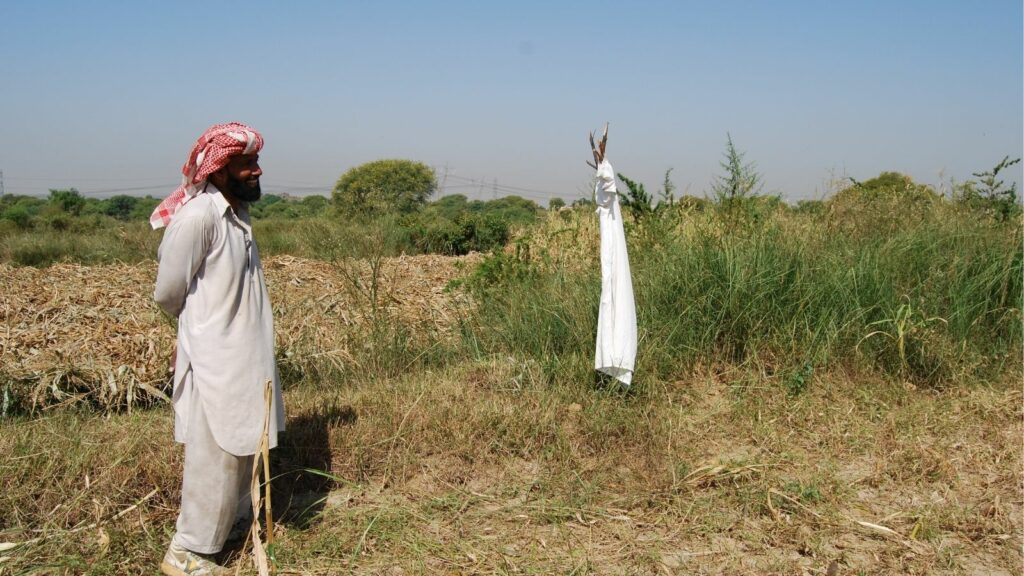 Techniques for managing data have become essential and are now common in business and services. With this in mind, Plantwise has now established the first-ever National Data Centre in Karachi, for the assimilation of Plantwise data in Pakistan. This robust management system will collate data coming from more than 1,000 plant clinics throughout the country.
National Data Centre training
The Plantwise programme has provided data management training to plant clinic staff in order to ensure the long-term collection of data. These staff members include local implementing organisation such as agriculture extension departments in each of the Pakistan provinces.
As well as consolidating all the data and information, the National Data Centre aims to offer central hosting and managed services for all Government institutions including the Plantwise programme's partners.
Data-driven decision-making
The new data centre will enable reliable, efficient and secure access to plant clinics' plant health data, meaning partner organisations will no longer be required to host their own applications. In addition, partners will receive quicker and more secure networking facilities that will allow them to better showcase their services to end customers.
The National Data Centre will demonstrate how data-driven decision-making is essential for increasing production and improving quality in agriculture.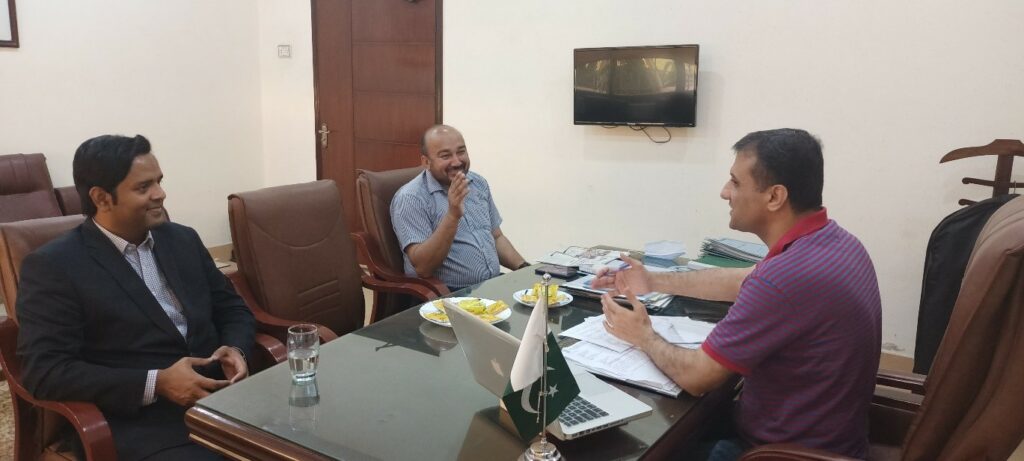 The aim of Planwise was to increase food security and improve rural livelihoods by reducing crop losses. This has been achieved by establishing sustainable networks of local plant clinics, run by trained plant doctors, where farmers receive practical plant health advice. Data collected from these clinics allow for better response and monitoring especially in case of new pest outbreaks, and plant health data is made available for decision making while it is still relevant.
Consolidating data – National Data Centre
It was evident that the data collected from the provincial plant clinics in Pakistan needed to be securely stored with proper access controls. Many of the individual government organisations, such as agricultural extension departments, had set up their own servers, or rather data centres, with high human resource and operational costs.
Therefore, it was considered vital that CABI, in consultation with its LIOI's, establish a National Data Centre to reduce the cost of data management and increase the value of the clinics' data. The National Data Centre will also provide the opportunity for cross-validation and high data security.
Help inform plant health services
The plant clinic data coming into the National Data Centre can be used to inform plant health services in various ways. For instance, this data can help to identify new and emerging plant health problems and act as an early warning system to the regulatory bodies, such as the Department of Plant Protection, that are responsible for pest and disease surveillance and response.
Further reading
PlantwisePlus
PlantwisePlus is a global programme, led by CABI, to increase incomes and grow safer and higher quality food through sustainable approaches to crop production.
Working in close partnership with relevant actors, PlantwisePlus strengthens national plant health systems from within, enabling countries to provide farmers with the knowledge they need to lose less and feed more.
CABI gratefully acknowledges the financial support of the Directorate General for International Cooperation (DGIS, Netherlands), the European Commission Directorate General for International Partnerships (INTPA, EU), the UK Foreign, Commonwealth & Development Office (FCDO), the Swiss Agency for Development and Cooperation (SDC), for the PlantwisePlus programme.
For more information visit: https://www.plantwise.org
Facebook: https://www.facebook.com/Plantwise
Twitter: https://twitter.com/CABI_Plantwise (@CABI_Plantwise)
Related News & Blogs
Many smallholder farmers around the world rely on good agricultural extension services to successfully grow their crops. Correct field diagnoses of plant health problems are an essential starting point, writes Dr Stefan Toepfer and co-authors. However,…
2 October 2023