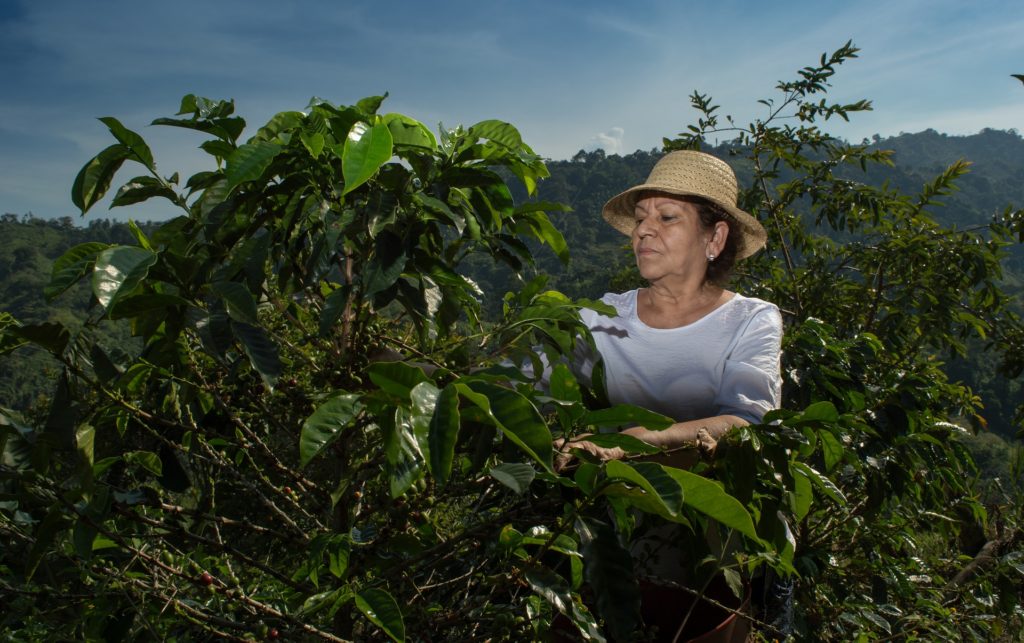 This year is the International Year of Plant Health, described by the United Nations as "a once in a lifetime opportunity to raise global awareness on how protecting plant health can help end hunger, reduce poverty, protect the environment and boost economic development". Together with Brazil's agricultural research organization, Embrapa, CABI organized a webinar on Integrated Pest Management (IPM) programmes in big commodity crops in Brazil to celebrate this important year.
The panel of experts included Eng. Evaldo Takizawa from Ceres Consultoria Agronômica talking on behalf of extensionists, Dr Jacob Netto, from IMAmt who brought the research point of view, and Dr Luiz Pannuti from SLC Agrícola representing farmers. The webinar was moderated by Dr Rafael Pitta, Researcher at Embrapa Agrossilvipastoril, who is also a Plantwise National Coordinator in Brazil. Dr Yelitza Colmenarez, Director of CABI in Brazil, introduced and closed the discussion.
The webinar focused on the challenges and opportunities facing Brazil in relation to plant health. This is an important subject – in 2018, domestic crop production alone injected almost 350 billion reals into the country's economy. Big commodities, including corn, cotton and soybean, are an important part of Brazil's economy. They are not only important for national products, but also for exports and trade.
However, Brazil's commodity crop farmers face challenges, not least because of the sheer scale and size of their farms – some are as big as 150 hectares for one single crop. In Brazil, farms can also cover a wide range of terrains from mountains to plains, adding an extra layer of complexity to production. The webinar gave representatives from the farming, extension and research sectors an opportunity to discuss the challenges and opportunities facing commodity crop production in Brazil.
One of the key messages from the webinar was that biological – or natural – control of crop pests is now possible, even with big commodity crops. Many farmers rely on chemical pesticides in Brazil, but discussion on the webinar focused on how biocontrol is possible and can help farm productivity without adversely affecting the environment or the health of workers. Using available technology, extensionists and researchers can replicate biocontrol successes experienced in one area of Brazil and reproduce them in another. So, this is an important moment to say that biocontrol works, you just need to know how and when to apply it as a part of IPM.
One of the major challenges for big commodity crop farmers in Brazil is pest monitoring and releasing natural enemies of pests, such as Trichogramma wasps, as part of an IPM strategy. During the webinar, the experts discussed options such as releasing biocontrol agents via drones and even using drones for pest monitoring, helping to overcome the challenge that large farms pose.
A key part of the discussion was sharing the ideas and opinions from different sectors, for example, why extensionists favour certain strategies, and why farmers sometimes cannot follow researchers' recommendations. It was a good opportunity to talk about the differences and similarities of tackling pests in corn and cotton, and how to make adjustments for pest technologies.
Talking about the webinar, Yelitza Colmenarez said, "It's so important to bring people from these three sectors together. We need to hear about the challenges that farmers face when they apply technologies that extensionists and researchers are trying to transfer to them. This helps create a sustainable package of production. Bringing people together who work in extension, research and farming is important for unifying efforts in plant health."
"In many ways, the different points of view were complementary, and we learned a lot from each other," said Dr Colmenarez. "I think this is what makes Plantwise so successful – researchers listening to the farmers and extensionists, especially in terms of supplying technologies in the field. Technology works when people listen to what farmers and those supporting them are saying. The webinar was a good example of how different stakeholders can come together and share knowledge to help deliver on the goals of the International Year of Plant Health."
To see the full webinar, click here.
To learn more about Plantwise, click here.
---
Dr Yelitza Colmenarez will be speaking on the "Importance of the establishment of early warning systems and technology transfer in Biological Control and Integrated Pest Management programmes" in an upcoming SOCOLEN Congress on 8-9 October (Simposium 12: Perspectivas del control biológico en América Latina). This webinar will highlight CABI's work in Colombia with plant clinics on cocoa production (Colco Project), presenting work on the Agri-Tech-Innovate UK project, Use of advanced digital technology to increase coffee productivity, with a gender focus. Her presentation will also focus on using advances in digital technology, introducing CABI tools such as the BioProtection Portal, the Invasive Species Compendium and the Horizon Scanning Tool, as part of CABI's support for pest management and biocontrol programmes globally.
To sign up to the SOCOLEN Congress, click here.
Related News & Blogs
A new study brief shares key findings on gender-inclusive agricultural extension services in Ghana by PlantwisePlus.
5 December 2023