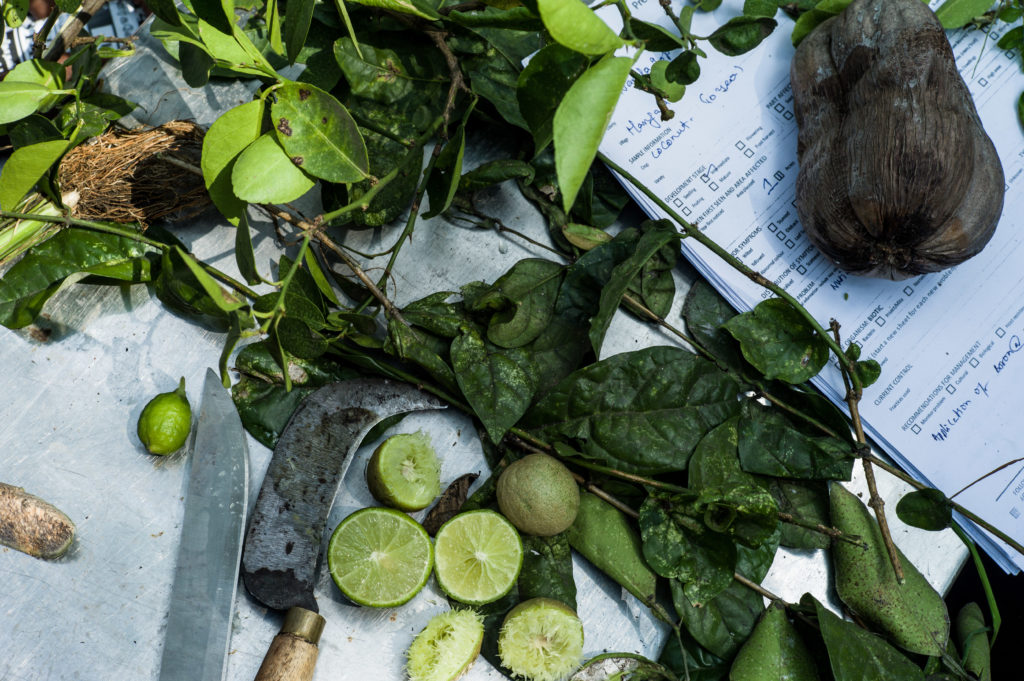 In August this year, Plantwise signed a partnership statement with Syngenta Foundation India (SFI) to collaborate on their flagship programme, Agri-Entrepreneur Enterprise. Under the programme, mentors who support agri-entrepreneurs – known as AEs – in achieving a sustainable enterprise form a fundamental part in capacity building. Plantwise and SFI collaborated on training the mentors who ultimately go on to provide a backstop for guidance on diagnosis and actionable advice to the AEs.
The training of agri-entrepreneurship is run through SFI's Centres of Excellence. The young entrepreneurs, who are selected after taking psychometric tests plus exams in basic English and Maths, and intelligence, are trained for 45 days on basic agriculture in a residential setting. The training currently includes lessons in soil health, marketing, and computer literacy with a basic module on integrated pest management (IPM). Since the start of 2014, almost 1900 candidates have received training across SFI's centres.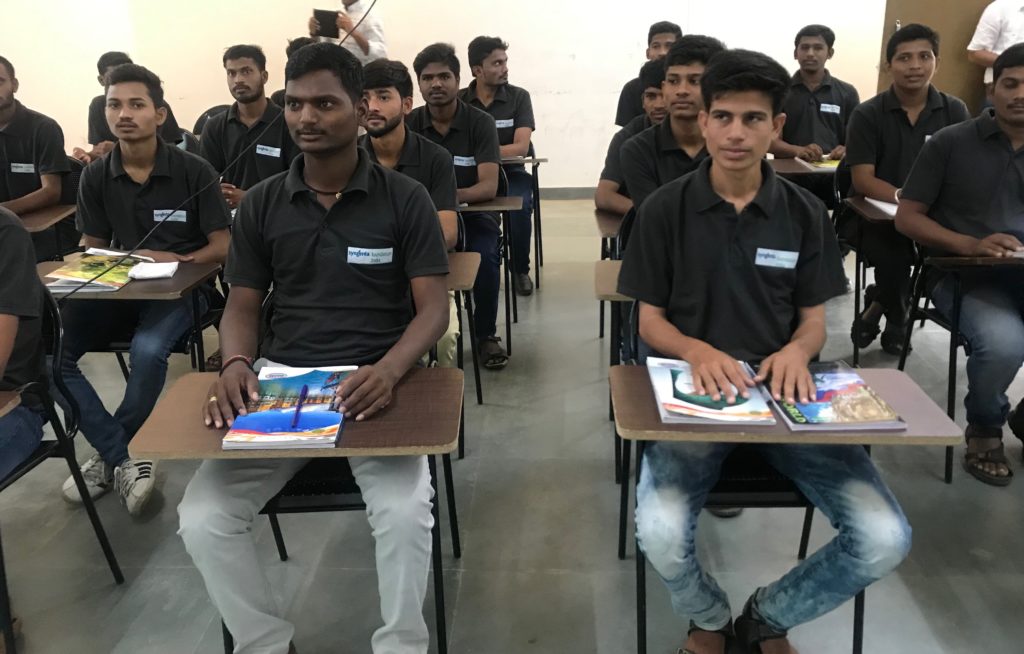 After completing the training, candidates spend time in assessing the needs of farmers in their villages and based on their findings decide on a portfolio of services that they aim to provide to a group of 150 – 200 farmers. SFI provides the necessary knowledge transfer and handholding through mentors to enable an entrepreneur to drive a sustainable business with a focus on agriculture development in her/his vicinity.
Under SFI's Skill Upgradation of Rural Youth in Agriculture (SURYA) initiative, participants have the opportunity to be placed within companies. These companies are agriculture business companies, such as Bayer, UPL, Mahyco, and BASF amongst others. Over half of all students have taken up placements in companies, while others have started up their own ventures or returned to make original businesses more profitable. Each of the students receive a certificate after completing their course.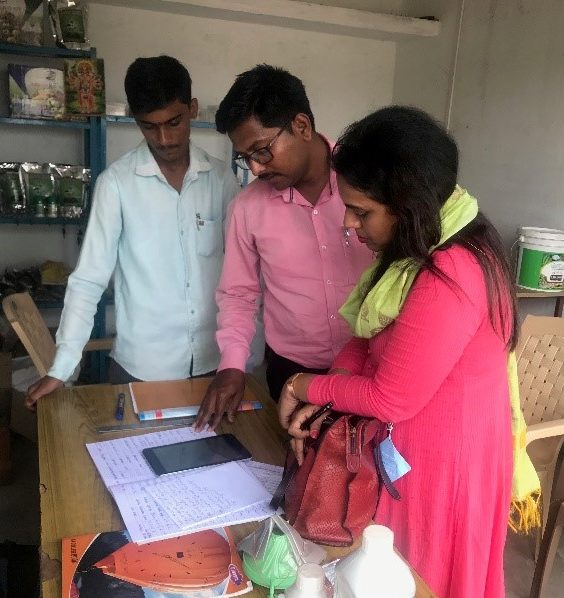 Kambli Dattare is an entrepreneur who, after gaining certification through this course, has set up a soil testing laboratory that also sells organic products. On top of this, he also regularly visits farmers and trains them on the use of these products as well as discussing and developing business plans with them. He aims to help 100 farmers who come to him for crop health advice. In his community the main crops are cotton, sugarcane and groundnut. SFI helped Kambli to set up his lab and also provided tablets with an app that registers the farmers with their crops.
Kambli remains under the mentorship of Nilesh who has Plantwise training. By providing a mentor like Nilesh, Kambli is able to continue to improve his agri-entrepreneurship even after his training. Kambli's focus is to help support the farmers in his village, and to start up an agri-inputs business. For the latter he needs to procure a licence and SFI can help him do this. This means he'll not only be able to help his own village, but reach up to 10 villages in the area, all with around 100 farmers each.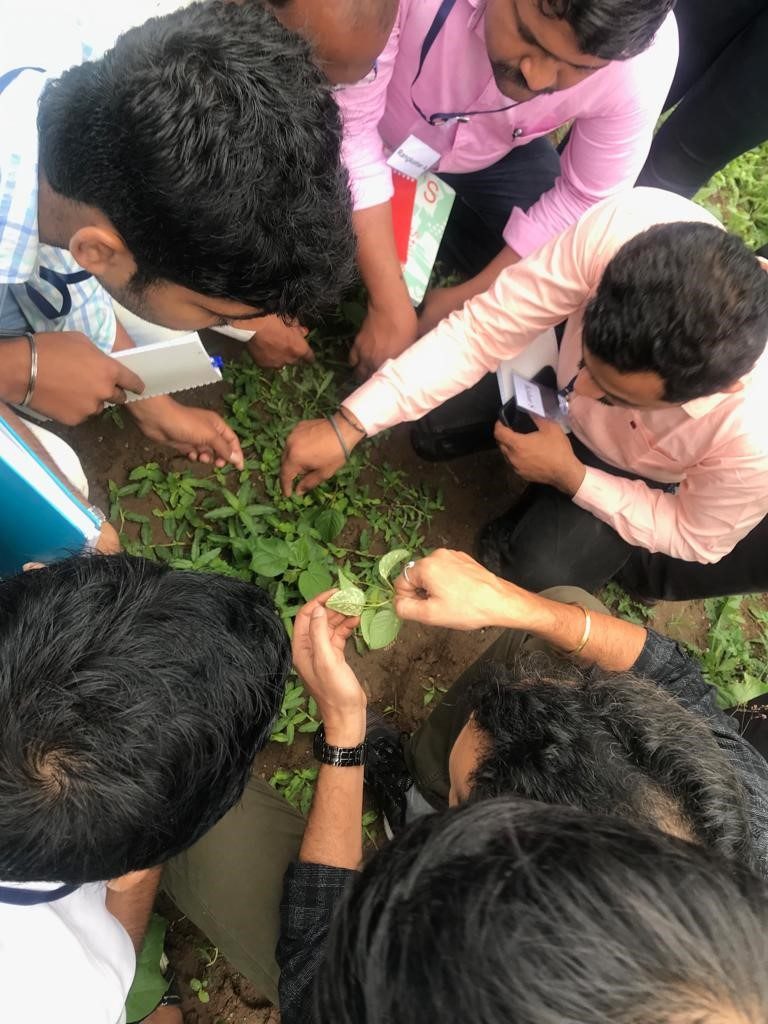 "CABI's goal is to create opportunities for young people in agriculture. Through this partnership between Plantwise and Syngenta Foundation India, we are able to invest in India's rural youth," said Dr Malvika Chaudhary, Plantwise Asia Regional Coordinator. "Work such as this goes towards increasing participation in agribusiness and reducing youth unemployment."
Parikrama Chowdhry, Impact Assessment and Communications, SFI, added, "With an aim to create an enabling environment for smallholder prosperity, SFI focuses on efficient ways of transferring available technology to India's farmers. Our collaboration with Plantwise for mentor trainings helps us achieve our shared vision."
The mentors found the Plantwise modules very clear to understand particularly because they offered especially good visuals for learning. The mentors recommended the integration of the Plantwise Data Collection App, which is proven system for recording farmer data both the crop health problems and the recommendations – a function not available in the technology currently adopted.
By creating this support network for these young AEs, Plantwise and Syngenta Foundation India are not only equipping a younger generation in agriculture for the future but enabling them to help the smallholders in their communities today. In future the hope is to focus on also building capacity of women farmers in the region.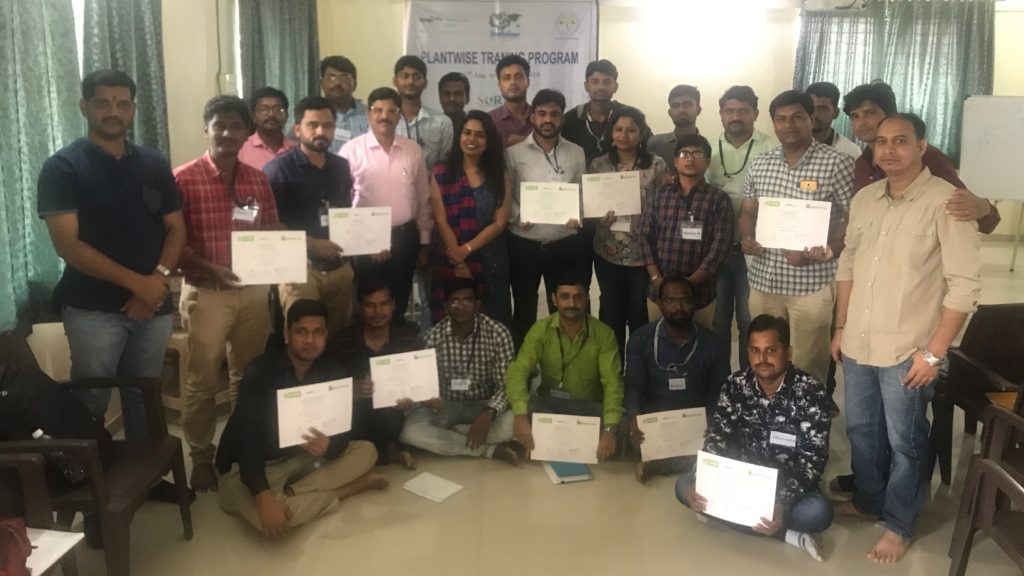 Header image: © Sanjit Das for CABI
All other images provided by Malvika Chaudhary (CABI)
Related News & Blogs
CABI, under the PlantwisePlus programme, has trained more young service providers who will share their lessons learnt to help smallholder mango farmers in Kenya produce better quality goods for more profitable export markets. The Training of Youth Serv…
10 October 2023